Sony preps hi-res Atom N netbook
Has Intel relaxed its rules?
Sony launched its first netbook, the Vaio P, back in February. The P's high price undoubtedly put plenty of punters off, so the consumer electronics giant is having another go, this time with a more standard notebook spec.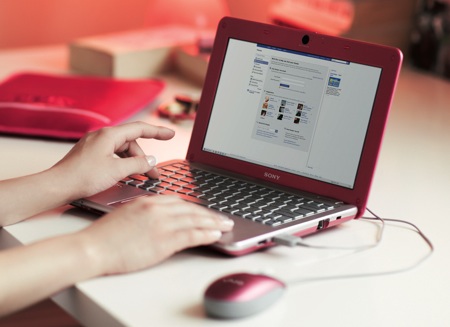 Sony's Vaio W: hi-res netbook display
Well kind of. The Vaio W has a 10.1in screen, but it sports a 1366 x 768 resolution. It has an Atom N-class processor, but it's the N280 rather than the more commonplace N270. In place of the oft-used 802.11b/g Wi-Fi, Sony has given the W 802.11n.
Netbooks with higher resolution screens that 1024 x 768 usually come with Intel's Z-series processors not N-series parts. Has the chip giant finally relaxed the limitations it had placed on N-series netbook designs? We hope so.
The netbook also has 1GB of DDR 2 memory and a 160GB hard drive. It'll have Bluetooth too.
The W will weight 1.19kg and measure 268 x 180 x 32.4mm.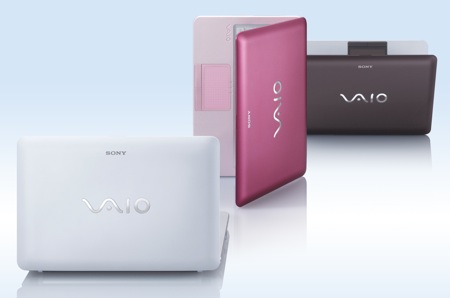 Obligatory range of colours
Due to go on sale in the middle of August - in time for back-to-school buyers, presumably - the Vaio W will come in a choice of white, pink or brown colour schemes. Sony didn't say how many models will make up the W series or how much they'll cost.
Update
The base W is expected to cost ¥60,000 when it goes on sale in Japan. That's £389/$630/€453 in Western currencies - UK pricing typically comes in a bit higher than the conversion would suggest. Expect to pay at least £400, we'd say - hardly a Small, Cheap Computer price... ®
Recent Netbook Reviews...
| | | | |
| --- | --- | --- | --- |
| Dell Inspiron Mini 10v | Samsung N120 | Acer Aspire One D250 | Asus Eee PC 1008HA Seashell |