Nikon Coolpix S630
Powerful zooms do not a camera make
The mode menu is simple, offering just four options – auto (which includes automatic scene selection), scene, sport continuous/high ISO/smile mode, plus movie. The scroll wheel really comes into its own when using the menus and is also nice to use when reviewing shots in playback mode.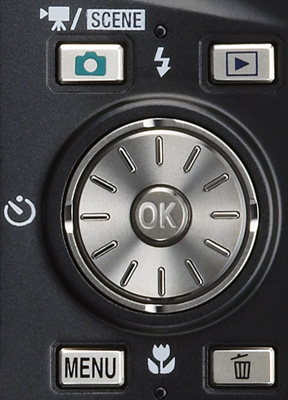 Controls are simple and the scroll wheel makes a big difference with menu options
Switch on is fast and the Coolpix S630 is ready to shoot in around two seconds. However, it takes several seconds to settle down between shots and the AF system is sluggish. In most cases, the camera will take care of your settings, although some flexibility is built in.
The AF system can be set to Single AF, where it only kicks in when the shutter is half-pressed, or Fulltime AF, which continuously focuses. The latter is good for tracking fast-moving subjects, but it does eat into your battery power. There is no spot metering, but preset manual white balance is available.
The LCD screen and display are disappointing. With just camera mode, IS status, file size and number of shots remaining appearing on the screen, Nikon offers only a minimum amount of shooting information. Yes, screens can get cluttered with icons, but it would be nice if Nikon gave you the option of several display modes.
Bizarrely, the battery level icon only appears when battery power is running down – a bit like having a fuel gauge which only kicks in when your petrol tank is half full. Furthermore, while most LCD screens are not great when used in bright sunlight, we found the Coolpix S630's to be one the worst and it was often a case of take a shot and hope it works out.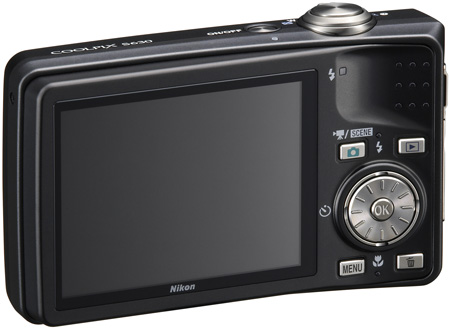 Limited on-screen information is a drawback
Zooming was also a pain. If you want to shoot at the extreme ends the zoom, no problem, but try framing a subject between these points and the lens jerks and jumps around, making composition difficult.