PC giants ship Chinese censorware anyway
The porn filter that keeps you from typing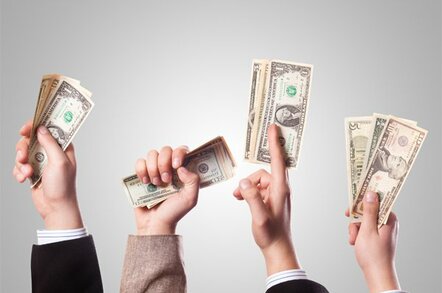 Though the Chinese government has delayed plans to require the shipment of the highly-controversial Green Dam filtering app with all new PCs, several big-name PC manufacturers are shipping the thing anyway.
According to the Associated Press, Acer, Sony, and China's the Haier Group are including Green Dam on disk with new PC shipments to China, while Lenovo is offering the censorware either pre-installed or on disk. Taiwan's BenQ told the news service that Green Dam was loaded on the hard drives of its computers.
Sony said it did not know how long it would ship the software, while Acer and Lenovo said the software had already been paired with machines before the Chinese government decide to delay its mandate. Other PC giants - including HP, Dell, and Toshiba - are still undecided on whether they include Green Dam with new PCs.
Originally, Beijing said it would require the shipment of Green Dam with all new PCs beginning yesterday, July 1. Beijing then appeared to abandon the plan, but according to the English language China Daily, the mandate has simply been delayed.
"The government will definitely carry on the directive on Green Dam. It's just a matter of time," an unnamed official told China Daily. The official went on to say that it delayed the mandate because some PC manufacturers were unable to meet the original deadline. "What will happen is that some PC manufacturers will have it included with their PC packages sooner than the others," he said.
And that's indeed the case.
In shipping the software, Acer, Sony, and Lenovo have defied cease and desist letters from US software maker Solid Oak, which claims that Green Dam includes code pirated from its Cybersitter net-filtering tool.
"We're not pleased," Solid Oak CEO Brian Milburn tells The Reg. "They've basically ignored our [cease and desist letters]. I assume they feel they feel they'll deal with it when the time comes. But at this point, they're knowing infringers. They're distributing pirated software. I find it kind of ironic that a company like Sony - which aggressively attacks piracy of its movies and music catalog - turns around and pushes out CDs with their computers that contain pirated content."
Solid Oak details its claims here (PDF), listing proprietary Cybersitter files distributed with Green Dam and pointing to similarities in the interfaces fronting the two apps.
The software maker is exploring the possibility of suing the makers of Green Dam - Jinhui Computer System Engineering and Dazheng Language Knowledge Process Technology Co. Ltd. - as well as those PC manufacturers who've shipped the censorware. "We're talking with both attorneys here in the United and China," Milburn says. "We're trying to distill all this information down and decide what we need to do."
Multiple Chinese law firms, Milburn tells us, have offered to represent the company free of charge.
Beijing bills Green Dam as a means of protecting children from online smut, associating a porn-free net with greenness. But according to Solid Oak and independent researchers who have examined the censorware, it also prevents PC users from reading online political material - or even typing certain terms or urls on their own machines.
"The version of the Green Dam software that we tested, when operating under its default settings, is far more intrusive than any other content control software we have reviewed," reads a report from the OpenNet Initiative.
"Not only does it block access to a wide range of web sites based on keywords and image processing, including porn, gaming, gay content, religious sites and political themes, it actively monitors individual computer behavior, such that a wide range of programs including word processing and email can be suddenly terminated if content algorithm detects inappropriate speech."
This is confirmed by Brian Milburn and Solid Oak. If you type certain words related to Falun Gong, for instance, Green Dam shuts down your notepad.
What's more, Milburn says, Green Dam is now "almost useless" as smut filter. After Solid Oak complained of piracy, he says, Green Dam's developers disabled Cybersitter's porn blacklist. "Their own blacklist has only about 6,000 sites on it and many don't exist any more," Milburn tells us. "You can surf all day for porn and you won't be blocked." ®
Sponsored: How to Process, Wrangle, Analyze and Visualize your Data with Three Complementary Tools