Ricoh eyes up visual file search
Disclosure-style sniff-around to make backup fun again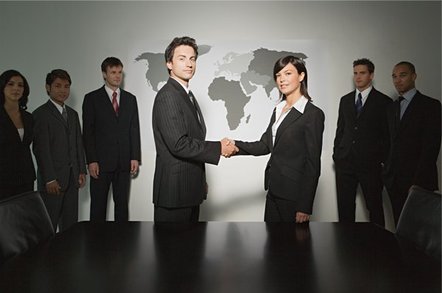 Printer company Ricoh reckons you should be able to search visually for photos and files much like flipping through a photo album. It has started up a beta test in the USA for its snazzy quanp online storage service with 3D views of uploaded files.
Ricoh offers client software for both Windows and Mac users with a "quanp drop" widget for uploading files to the quanp vault in the cloud as well as the search interface. Uploaded files are presented through desktop windows as small pictures or thumbnails on an inclined plane stretching into the distance with pictures decreasing in size the further they are apparently away from the viewer.
The point of view can be moved sideways and the viewer can move forwards and backwards through the thumbs, similar in that respect to Apple's Time Machine interface.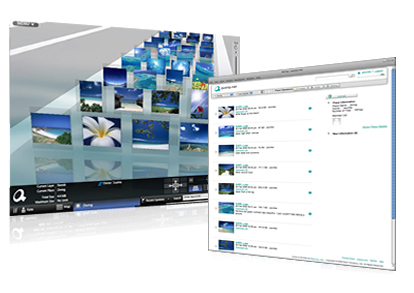 It might also remind you of the hunt for online files in the Demi Moore movie Disclosure, but there's no requirement for virtual reality headsets. You can ditch the 3D interface and search for files by name, date, keyword and other items if you wish.
The name quanp stands for "quantum paper" and the product was launched last year in Japan as a full web service with free and paid-for versions. As well as online storage it also offers file-sharing with friends.
Ricoh is now customising quanp for US consumers, and interested ones can sign up for free beta testing here.
Why bother with this eye candy approach? Sho Harada, quanp senior manager for Ricoh, said: ""Online storage is... mostly a boring backup function, and not enough people do it. But it doesn't have to be that way... Making it fun so you'll actively use it - that's the thinking behind quanp."
Ricoh is (or was) a printer company, making cameras as well. It defines itself as operating at the interface of people and information which gives it a free rein to be creative, and quanp is that. ®
Sponsored: Practical tips for Office 365 tenant-to-tenant migration