The best memory config for a Core i7 CPU
All the options tested
What quantity of memory should you install in your Core i7 system?
Once we had settled on the Asus P6T SE motherboard with OCZ Reaper memory we carried out a final simple test. We benchmarked the system with 12GB of triple-channel memory and then reduced the amount of memory for subsequent tests.
PCMark Vantage Results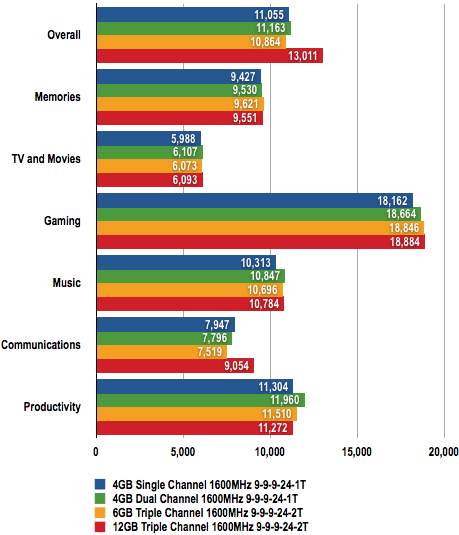 Longer bars are better
SiSoft Sandra Results
Bandwidth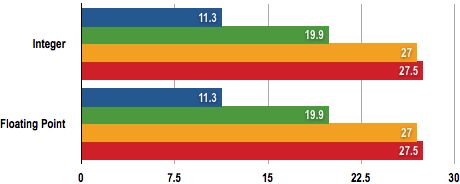 Memory Bandwidth in Gigabytes per Second (GB/s)
Longer bars are better
Latency

Memory Latency in Nanoseconds (ns)
Shorter bars are better
The next step was 6GB in triple-channel mode, followed by 4GB of dual-channel memory and, finally, we tested with 4GB of single-channel memory. The winning set-up was 12GB of memory in triple-channel mode but it occurred to us that suspicion may be hanging over PCMark Vantage. We ran a final benchmark with Far Cry 2 and found that the 12GB and 6GB triple-channel systems had a modest advantage over the 4GB dual- and single-channel systems.
Far Cry 2 Results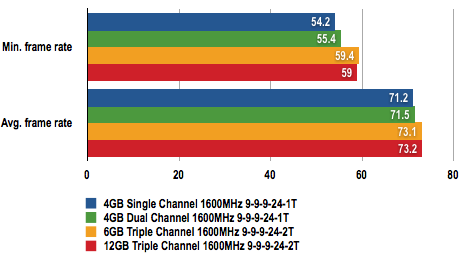 Frames per Second (f/s)
Longer bars are better
Verdict
Stuff your 64-bit Core i7 system with 12GB of memory and you'll reap the benefits.
Final Verdict
So there we have it: the Core i7's triple-channel memory controller shows little benefit over dual-channel but it doesn't do any actual harm. Running astronomical memory speeds on Core i7 is a bit of a lost cause, and we recommend you stick to a maximum speed of 1333MHz, although the default 1066MHz speed works very nicely too. 12GB of memory works well but you'll need a 64-bit operating system, and that's the real conclusion that we are taking away from all these days of testing. Don't build a new Core i7 PC and run 32-bit software, but instead make the jump to 64-bit and pack it full of Ram. ®
Find the best prices for the memory we used
Sponsored: Minds Mastering Machines - Call for papers now open