Samsung premiers Blu-ray laptop
With anti-bacterial keyboard for germ-o-phobes
Combine a 16in HD display with a Blu-ray drive and assorted components, and what have you got? Samsung's latest laptop, which the firm claimed is perfect for mobile movie moguls.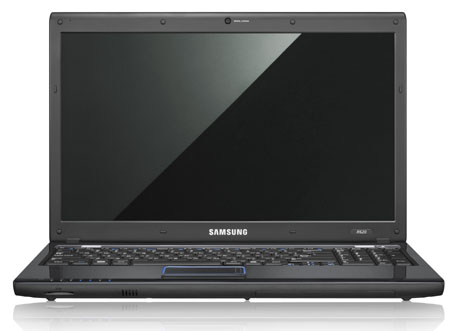 Samsung's R620: sports an 16:9 16in, 1920 x 1080 display
The R620 has a 16:9 aspect ratio full HD widescreen to ensure that those annoying black bands aren't displayed while you're watching a film, Samsung said. An HDMI port on the laptop also means you can also hook the R620 into your main TV and enjoy Blu-ray films on a larger screen.
Based around an Intel Core 2 Duo processor, the R620 also has an AMD ATI Mobility Radeon HD 4650 graphics chip. Samsung has also outfitted the laptop with a 5400rpm HDD of up to 500GB capacity and said that the R620 will handle up to 4GB of DDR 2 memory.
Integrated 802.11n Wi-Fi connectivity on the R620 means you'll be able to surf the web wirelessly, while Bluetooth 2.1 will also let you send data to other devices without getting any transfer cables out.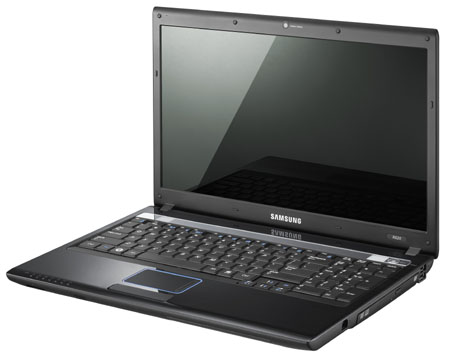 Up to 500GB of storage capacity can be fitted
A 1.3Mp webcam is fitted into the laptop's lid, and Samsung said that the machine's six-cell battery should give the R620 enough juice to last for around 4.5 hours.
The laptop's also equipped with a three-in-one memory card reader, four USB 2.0 ports and an anti-bacterial keyboard, the company said.
Samsung's R620 laptop will be available next month in the UK for £699 ($1155/€822). ®