Is Ocarina missing a trick?
Joining the external drive gold rush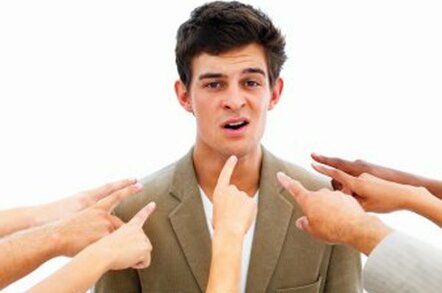 Opinion Ocarina dedupes/compresses image files like no other product, and is selling into image-rich businesses like media companies - but that's not where the most images are. Is Ocarina missing a trick?
Most image files are sitting on people's PCs, notebooks, external drives and phones. In an average family set-up there could be tens of thousands of images, tens of gigabytes of JPGs and MPGs and what have you, with backup copies and huge amounts of block-level duplication. It comprises a gigantic distributed digital media landfill.
Some bloated home systems will have gone past the terabyte level already with these kinds of files and we're accumulating the stuff faster than our disk drives are growing capacity. It's great for external drive suppliers. Four terabyte MyBooks are appearing from Western Digital and HP has its SimpleSave products and Seagate has its FreeAgents, Replica, Buffalo, Cisco... the list goes on. It's an external drive gold rush for suppliers right now.
Ocarina's Optimiser is an appliance that runs the Ocarina software to read in files and shrink them. It is CPU-bound software and Ocarina is pitching it, with the associated ECOreader agent, as a near-active primary data deduplication/compression utility for business.
Suppose you didn't mind about the speed of the compression? Suppose you ran the Optimiser on a PC or a shared media server in the background, and it found the digital media files on your PC or shared media server or external drives, and compressed them, ready for reading via the ECOreader software app? That could effectively double the disk capacity you have for media files, depending upon the dedupe ratio obtained.
That Western Digital MyBook Studio Edition II, the one with 4TB capacity, could become an 8TB device. In fact, given the amount of potential redundancy in a home image and video collection, it could be even larger.
Is there an opportunity here for a PC or external drive provider to strike an OEM deal with Ocarina and differentiate its external drive or digital media storage offering by compressing the contents? Wouldn't that be a way for such a supplier to separate out their product from the crowd of me-too products?
How about a MyOcarinaBook or a Drobocarina? Is there a potential cloud angle to this, with Ocarina reducing the amount of data sent off to a digital media vault in the sky? What a lot of lovely possibilities. ®
Sponsored: Minds Mastering Machines - Call for papers now open