Sony Ericsson dictates secretary slider
Take note...
If running your social life, work diary or general day-to-day activities is getting harder by the… well… day, then Sony Ericsson reckons it's got the perfect solution: the T715 slider.
The phone firm claimed that its latest phone boasts a selection of secretary-style features, including a "smart desktop" feature that'll provide you with direct reminders of appointments, notes and events that require your special attention.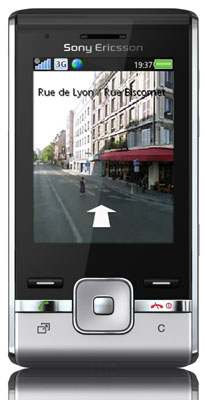 Sony Ericsson's T715 slider: for unorganised types?
Messaging is also quick and easy on T715, SE claimed, because the phone allows you to review the history of your conversation as you go along.
Although the phone has a somewhat small, 2.2in screen, SE's promised that you'll be able to read from it "even in direct sunlight". The latter's a plus because, given that the T715 supports 3G connectivity and has a 3.2Mp camera, you'll probably find yourself surfing and snapping at various intervals throughout the day.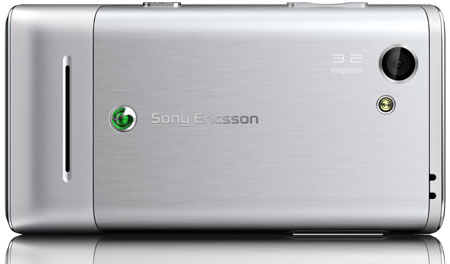 The phone will be available in "Galaxy Silver" and "Rouge Pink" finishes
Wi-Fi connections don't appear to be supported by the phone, but Bluetooth is on board. Various audio formats are catered for, including MP3 and AAC, and files can be stored on Micro SD memory cards.
You'll get roughly ten hours of talk time and 400 hours of standby life from the T715, SE claimed.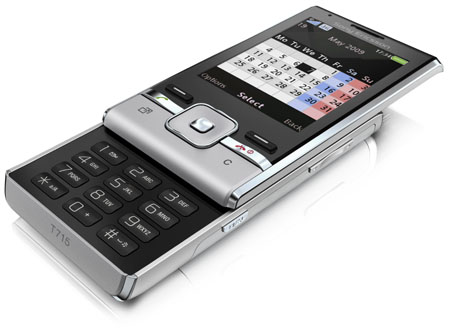 The 2.2in display isn't touch-sensitive
SE's T715 measures 91.5 x 48 x 14.9mm and will be available in "Galaxy Silver" and "Rouge Pink" finishes during Q3. UK pricing hasn't been unveiled. ®