Acer Aspire Revo R3600
Nvidia's Ion gives Atom the boost it needs
Review The Aspire Revo is Acer's take on Nvidia's Ion platform so that's a good place to start with this review.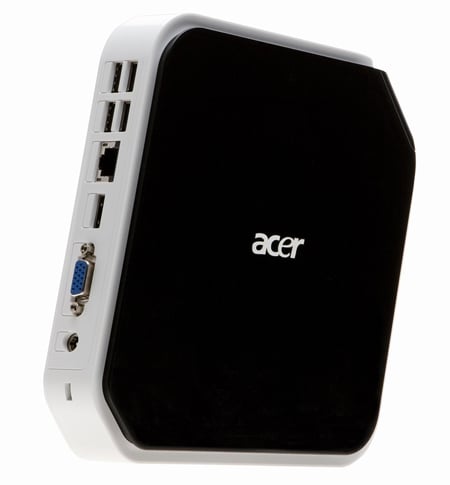 Acer's Aspire Revo: Atom and Ion on board
Ion started life as the GeForce 9300, which is a chipset that connects Intel's Core 2 processors to decent integrated graphics. In our comparison of desktop chipsets with integrated graphics we were quite clear that the GeForce 9300 was better than Intel's G45, specifically in the area of HD movie decoding. If you're building a Core 2-based PC with integrated graphics, we strongly recommend you choose GeForce 9300.
When Intel launched the desktop Atom processor, it made the questionable decision to ally the 4W TDP CPU with the ancient D945G chipset, which has weak graphics and a TDP of 15W.
The combination of Atom and D945G has been responsible for the creation of the market for 'nettop' desktop PCs that offer basic services such as e-mail and browsing the web at a low price. There's no expectation that Atom and D945G can be used for gaming or to watch HD movies, and the graphics are so weak that it's unable to run Windows Vista properly.
Intel could have chosen to support Atom with the G45 chipset, which is a capable piece of silicon, but it didn't go down that route, undoubtedly to protect its higher-value desktop offerings. So Nvidia has leapt in to fill what it perceives as a gap in the market.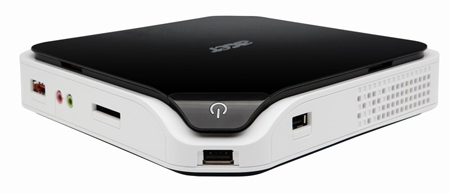 Designed for edge-on operation
The Ion chipset is a rebranding exercise for the GeForce 9300, this time offered with support for Atom rather than Core 2. Nvidia is keen to show that you get better value for money by spending your cash on the GPU rather than the CPU, so it's cockahoop that a manufacturer as big as Acer has rolled out the Aspire Revo.
Sponsored: Detecting cyber attacks as a small to medium business