Windows 7 RC downloads to end 15 August
Beta to be snuffed out soon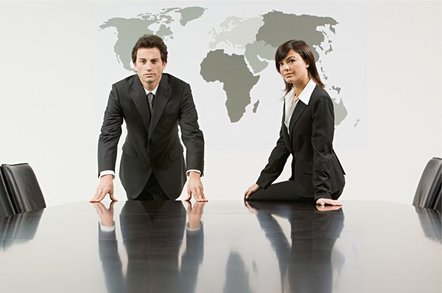 Microsoft has confirmed its Windows 7 release candidate download program will expire on 15 August.
After that date testers won't be able to get their hands on the download via Microsoft's website, although it will undoubtedly be available elsewhere on the interwebs.
The company is additionally advising Windows 7 guinea pigs that are still playing around with the beta of the operating system to shift over to the RC.
From 1 July Microsoft said the beta would start to reboot every two hours before being snuffed out altogether on 1 August.
A fortnight later Redmond will bring down the shutters on its RC download program, but testers will still be able to install the near-ready version of Windows 7 and get a key if they need one too.
Like the beta version of the OS, Microsoft will also eventually kill off the release candidate. But it has a longer shelf life and won't expire until 1 June 2010.
Microsoft has set the date for the final version of Windows 7 to land on 22 October.
It's understood US retail giant Best Buy will begin pre-selling Vista's successor later this week. Customers will be able to buy Vista-based computers and subsequently qualify for a free upgrade to Windows 7.
Microsoft has previously told El Reg that customers who buy Vista-based computers won't have any trouble upgrading to its new operating system. The firm came unstuck with its last big pre-sale, upgrade push to convince users to drop XP in favour of Vista.
Some individuals have attempted to sue the software giant for allegedly misleading consumers with Microsoft's Vista Capable campaign. The case has been suspended while the plaintiffs appeal a federal judge's ruling. ®
Sponsored: Minds Mastering Machines - Call for papers now open