Panda fattens up by gobbling European franchises in pre-float drive
Recession bamboo(zle)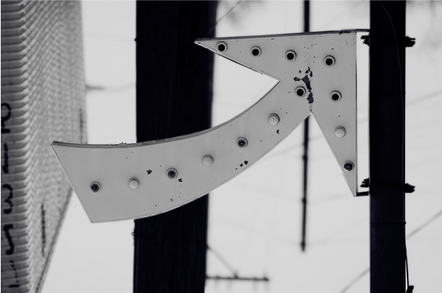 Panda Security has bought three of its European franchise operations, taking them in-house as part of the latest phase in the Spanish security firm's international expansion strategy.
The firm is racing to ramp up market share in the anti-malware market ahead of a planned floatation within five years.
Panda's UK franchise has been acquired along with similar operations in Sweden and Finland under deals announced on Tuesday. The move is a continuation of a plan, begun two years ago, that has already seen existing Panda franchises or distribution businesses in Belgium, Holland, Germany, Austria, Japan and China brought in-house and integrated as subsidiaries in the Panda Group.
The board of Formjet plc agreed to sell its subsidiary Panda Software (UK) to Panda Security international for £1.4m, including an earn-out payment of up to £200,000. Formjet will continue as a reseller of Panda Security products. Panda UK has appointed a new country manager, Petter Lautin, from the start of July.
The security firm is keen to stress that neither staff nor trading strategies will be affected by the change in ownership.
The latest round of acquisitions, in addition to existing subsidiaries in the USA, Spain and France, bring the grand total up to 12. In a statement, Panda said it expected to buy a firm in China as part of plans to make further investments in Asia.
Panda also said it has increased its annual marketing budget by 30 per cent and plans to increase its workforce by 10 per cent (excluding takeovers). So far 40 new employees have been taken on during 2009, and another 45 new starters are forecast by the end of the year. Most, if not all, of the newbies will be working in Panda's main two main centres in Spain, Madrid and Bilbao, and will occupy either sales or technical roles within its business.
The firm is ratcheting up its sales operations to lay the groundwork for plans to float the security software firm within five years.
Juan Santana, chief exec of Panda Security, said: "We plan to continue this type of investment over the next few years and continue growing with a view to flotation on the stock market in three to five years."
Control of Panda Security was transferred to a group of investment funds led by Investindustrial in 2007, since when the firm has embarked on a plan of expanding its international footprint outside its traditional sales base in continental Europe. Panda's founder and former chief, Mikel Urizarbarrena, stepped down at that point and sold 75 per cent of the business, allowing the firm to distance itself from Urizarbarrena's controversial faith in Scientology.
Its technology has always been pretty well regarded, but the Scientology affiliation of its chief exec raised political troubles, for example involving its ability to sell software into French schools a few years.
Panda competes in the corporate and consumer security software markets against the likes of Symantec, McAfee, Trend Micro and Kapersky Labs. Over the last two years Panda has also tried to differentiate itself technically in the crowded anti-virus marketplace by making greater use of cloud technologies within anti-malware technologies as a means of combating the growing production rate of VXers and dealing with the growing menace of targeted attacks. ®