Seagate polishes BlackArmor range
Panoply of disk drives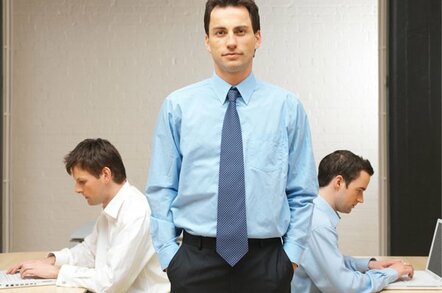 Seagate has added low-end models to the BlackArmor range and is introducing a 640GB 2.5-inch FreeAgent drive.
The BlackArmor NAS range was announced in March, with two models offering automatic and continuous backup for up to 50 PCs. The 4-bay, 4-drive NAS 440 offered 4 - 8TB capacity using Barracuda SATA drives. The NAS 240 model came with two drives and a 2TB maximum capacity.
Now we have the NAS 220 offering storage and data backup for up to 20 workstations. It has a smaller enclosure than the 420 and 240, and can have two drives with a maximum 4TB capacity. Ethernet is used for host connectivity and there are two USB ports for connecting a printer or external drives. The little beast has RAID 1 mirroring and encryption, and can serve media files to DLNA-compliant players and computers running iTunes software. Look at the data sheet here (pdf).
There are also two other models: the PS 110 and the WS 110. The PS 110 is a 500GB drive in a 12.5mm case, the same general size as a FreeAgent drive but looking a lot less stylish. Its controller runs the same software, Seagate says, as other BlackArmor products and so its contents can be encrypted and some or all of the data on a host XP or Vista PC - to which it is connected by eSATA or USB 2.0 - will be automatically backed up. It has SafetyDrill software to provide a bare metal restore capability. Read the data sheet here (pdf).
Seagate says the PS 110 provides business-grade storage, as does the higher capacity WS 110, which has a 1TB or 2TB capacity. The data sheet is here (pdf).
The prices are: NAS 220 2TB $429.99 and 4TB $699.99; WS 110 1TB $169.99; and PS 110 - $159.99.
Seagate has also revealed a 640GB capacity FreeAgent Go drive, the one using a 2.5-inch drive inside its shiny casing -datasheet (pdf). It's only available in silver or black finishes. There is no pricing or availability information but we suppose it will be shipping inside three months and cost a few dollars more than the 500GB model, which costs $149.99. ®
Sponsored: Detecting cyber attacks as a small to medium business