HTC Touch Pro2
The Windows Mobile iPhone antidote?
Review We were expecting the HTC Touch Pro2 to emerge around the same time as its cousin the Diamond2 back in April, but it looks like the wait has done the Pro2 good. Not least of its charms is a new version of HTC's TouchFLO 3D interface, which further relegates Windows Mobile to the background, but there's also a slide-out Qwerty keyboard, tilting touch screen, A-GPS, WiFi and an emphasis on conference calling.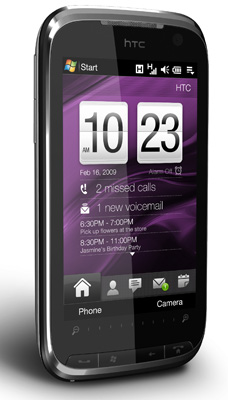 HTC's Touch Pro2
For all the good things it has packed inside, the HTC Touch Pro2 has one serious drawback. It's a brick at 116x59x17mm and 179g. This is certainly a very hefty handset, and we suspect that many will be put off by its sheer bulk. But that would be a pity, because it has plenty to offer business professionals and mobile media fans alike.
Its size is at least moderated by its slanted sides with chrome trim, which offers a more stylish cast than the original, blocky Pro. The sides are almost bare, with just a volume rocker and stylus to break up the smooth lines, plus power button and power/headphone slot on top and bottom. There's little to break up the fascia either, with just a line of four hard buttons beneath the 3.6in touch screen: call start and stop (which doubles as a home key), Windows and back.
The Touch Pro2 features 512MB of ROM with 288MB of onboard storage. There's a microSD card slot under the cover and you don't need to remove the battery to get to it either. Although there's none supplied, it can handle cards up to 32GB.
The Qwerty keyboard slides out to reveal five rows of well-spaced, backlit buttons – it's a joy to use. The keys are big enough to be easily located under the thumbs, have a pleasantly tactile rubberised plastic feel and make a reassuring click when pressed.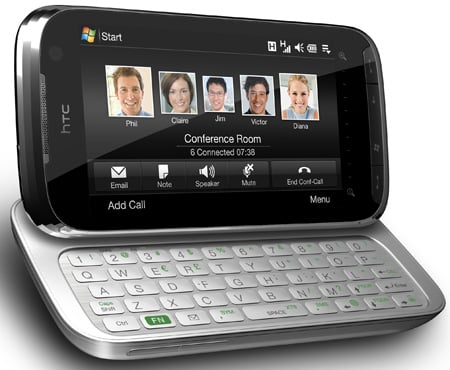 Key feature: well-spaced buttons make typing easy
The 3.6in, 480x800 WVGA touch screen can be viewed flat, or tilted upwards to an angle of about 45 degrees. So, if you prefer, you can rest it on a tabletop and use your fingers as if it were a laptop. Tilting also shifts the phone's centre of gravity, so it's a little easier to hold in the hands for long periods. The screen is nicely responsive to the touch, easily distinguishing between presses and swipes, and gives a gentle burr of haptic feedback when you access functions.