Asus Crosshair III Formula AM3
Top-notch gaming performance
Cosmetically, the Crosshair III Formula looks very smart, with passive coolers on the chipset and power regulation hardware that are linked by a flattened heatpipe. During our testing, the coolers remained, well, cool, which is typical of AMD 790FX/SB750 hardware. No doubt Asus would claim that its Pin Fin Thermal Module technology also plays a part by increasing the surface area of each heatsink.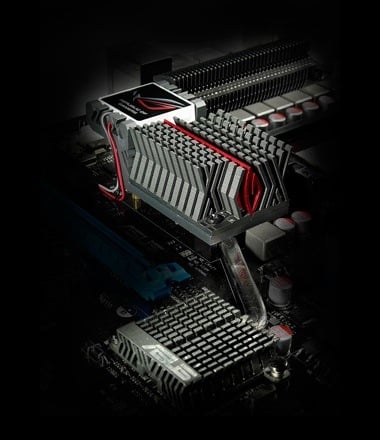 Cool runner: Asus' Pin Fin Thermal rig
The Bios of any Republic of Gamers motherboard is a playground for the enthusiast as it offers enormous scope for overclocking. If you fancy making life easy on yourself you can use the CPU Level Up to select a preset profile to automatically overclock your processor.
In the case of our 2.6GHz Phenom II 810 we were offered three options for overclocking: 2.8GHz, 3.0GHz and 3.2GHz. We went for the fastest speed and saw the clock settings increase from 2.6GHz (13 x 200MHz) to 3.2GHz (13 x 247MHz) and the system was as solid as a rock. It was clear that Asus was being fairly conservative as we were able to increase the speed manually to 3.41GHz (13 x 262MHz) without any trouble.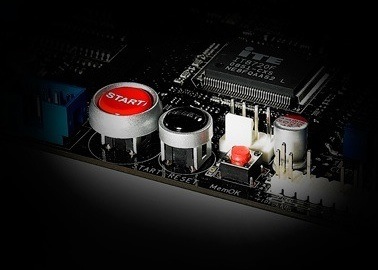 Press to play
Verdict
As Phenom motherboards go, the Crosshair III is very impressive and will do very nicely for most gamers who fancy a decent PC without spending a fortune. You need a contrary nature to choose Phenom II X3 or X4, but if you select your processor wisely you'll find that AMD can offer a decent alternative to the mighty Intel Core 2. ®
More Bits'n'Chips Reviews...
| | | | |
| --- | --- | --- | --- |
| Asus Republic of Gamers OC Station | AMD ATI Radeon HD 4770 | AMD Phenom II Socket AM3 CPU | AMD ATI Radeon HD 4890 |

Asus Crosshair III Formula AM3
The Crosshair III Formula is a high-end CrossFire X gaming motherboard that overclocks like a dream but comes at a very fair price.