Laptop stand intros pin-pointed cooling
Moveable fan means moveable breeze
Laptop stands with integrated cooling fans are ten-a-penny nowadays, but the Minifit is the first one we've seen with a moveable cooler.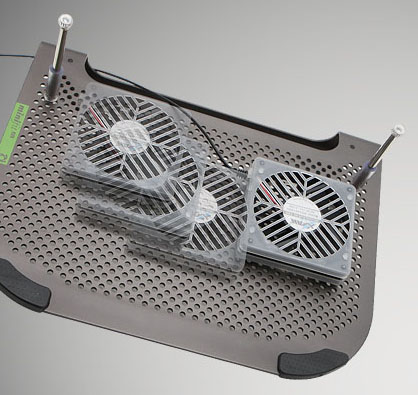 cRaia's Minifit: cools your laptop at specific points
Designed by firm cRaia, the metal stand allows an 80 x 80 x 10mm, 1500rpm, USB-powered fan to be clipped underneath your laptop. The fan can be moved at whim to provide a hardware-cooling breeze exactly where it's needed most.
The stand itself measures 222 x 170mm, weighs 235g and comes in a range of colours including "Deep Grey", red and silver. A larger stand – the Minifit XL – is also available, which measures 300 x 250mm and can be fitted with a larger fan.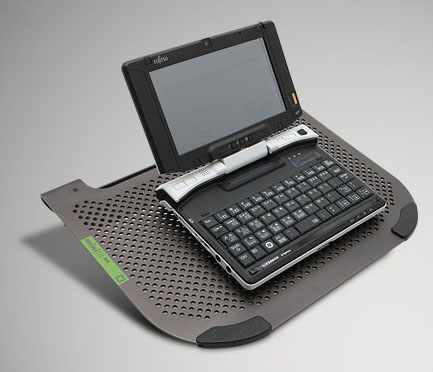 Two fan sizes are available
Launch dates for prices for either stand haven't been announced. ®