Carter recommends 'G Cloud' for gov IT
Getting touchy feely over tech procurement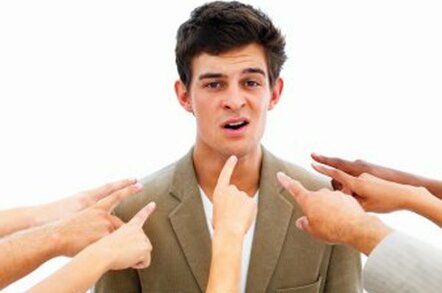 Digital Britain The newly published Digital Britain report has advocated that more government IT applications be moved to cloud computing.
In its chapter eight section on procurement, the report says that cloud computing – in which a third party takes responsibility for the technical management of IT functions – can work as a shared service for public bodies. It can provide an 'on demand' service and give organisations plenty of flexibility in their demand for and spending on IT.
The report proposes the creation of a 'G Cloud' for government business applications, to run alongside the Public Service Network. It says this could be used for function such as server and storage virtualisation and systems management automation.
The government Chief Information Officers Council and IT industry association Intellect have drawn up a route map for the creation of the G Cloud as part of the rationalisation of public sector data centres. They are now developing a business case to justify the investment in technical development and physical facilities.
In the meantime, the report says, government bodies should try to procure IT services on a scalable, cloud basis so that other public bodies could make use of them.
It also says there is a need for a more competitive market in public sector IT, with incumbent bidders often at a strong advantage, and that there is a need to break down the barriers to entry for new suppliers, especially companies.
It recommends that the CIO Council should provide a simplified, fast track process for procurement – consistent with EU rules – initially focused on a small number of areas for tender. This would allow innovative companies to compete with incumbent bidders as main contractors rather than sub-contractors.
The report also recommends that the government CIO should be given more teeth in being able to approve, rather than just advise on, procurement decisions by departmental accounting officers. It says this would provide a "double lock" of accountability and sign-off, and help to secure government-wide standards and systems.
This article was originally published at Kable.
Kable's GC weekly is a free email newsletter covering the latest news and analysis of public sector technology. To register click here.
Sponsored: Minds Mastering Machines - Call for papers now open