Canonical certs Ubuntu on ProLiants
If HP won't do it, we will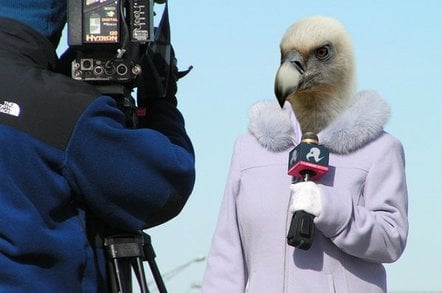 Canonical, the commercial organization behind the Ubuntu variant of the Debian distribution of Linux, said today that it has certified its Ubuntu 9.04 Server Edition to run on all 17 configurations of Hewlett-Packard's sixth-generation of ProLiant servers.
As El Reg was crabbing about earlier this week, HP does not officially and fully support Ubuntu, as it does commercial Linux distributions from Red Hat and Novell. With the Red Hat Enterprise Linux and SUSE Linux Enterprise Server operating systems from those two respective vendors, HP has signed OEM deals that allow it to sell and front-end installation and technical support on behalf of those Linux disties, and the parties divvy up the money so they each get a cut of the action.
And as I explained earlier this week, HP has for many years used Debian Linux on internal projects and customized products and therefore has a support organization of its own in place and has offered CarePack support contracts for Debian, just as it does for RHEL and SLES. But even though Ubuntu is itself a variant of Debian, that support organization does not extend to Ubuntu.
That's why Canonical has stepped up to the plate and certified that Ubuntu 9.04 Server Edition will run on the new ProLiant G6 servers, whether they are using Xeon or Opteron processors. With HP being the volume leader in terms of shipments in the server space (with about 30 per cent of worldwide shipments), the certification is the second and perhaps most important step in getting Ubuntu sitting side by side, in terms of respect and support, with RHEL and SLES.
The first step, of course, is for HP to work with the upstream Linux communities that create Ubuntu, other Debian releases, Asianux, Fedora, and openSUSE to make sure that drivers for the peripherals and features in its servers are written for the Linux kernel and its related systems software stack. And according to Jeffrey Wade, open source and Linux marketing manager at HP, this is the approach that HP has been taking with other Linux distros for years and there are no plans at this time to change that. While conceding that Canonical's certification of Ubuntu on the ProLiants was progress, Wade said only that HP would "continue to look at the opportunity" of providing its own support for Ubuntu on ProLiants in conjunction with Canonical, but made no commitments whatsoever to do this.
This could take some time. The Asianux distribution of Linux (a joint development project between the Chinese Red Flag, Japanese Miracle, and Vietnamese VietSoftware Linuxes that runs on x64, Itanium, and Power processors) has been certified by Asianux for more than four years and is still not put up side-by-side, even in the Asian market, with RHEL and SLES. And as Wade explains it, the cost of fully supporting any Linux is high and the numbers do not work unless HP does a certain amount of business.
Prior to this announcement, Canonical did testing on selected models of ProLiant servers, and it merely said that they were validated, but after HP has reviewed the compatibility tests on ProLiant G6 iron done by Canonical to ensure that the iron and OS play well together, Canonical felt assured that it could call them certified.
It will be interesting to see if the certification by Canonical makes any difference in the uptake of the server edition of Ubuntu 9.04. It will probably take until the next Long Term Support (LTS) release comes out perhaps in April 2010 for this to really sink in to the server space.
HP is helping the cause along a little by releasing a ProLiant Support Pack for Ubuntu, a collection of agents, drivers, and utilities that help Ubuntu integrate better with the system management and monitoring tools on the ProLiant machines. This was an important step toward official support for RHEL and SLES many years ago. But it is by no means a guarantee of any intentions by HP. ®