Dell live Q&A on The Reg today
Cloud claims grilled by Reg readers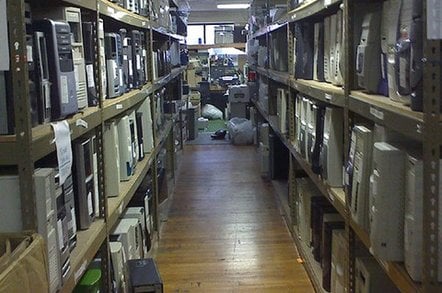 Webcast Dell will be facing questions from readers of The Register on its move into services with cloud-optimized SaaS offerings from 11am PST, 2pm EST, 7pm BST today.
Listen to Dell talk about its new Modular Services and check out the slide deck for the company's take on: distributed device management service; software inventory and usage management; online backup and restore; laptop data encryption; email management services; and crisis management and alerting services.
Join us as Dan Olds of Gabriel Consulting seeks to shed lights on the facts and cut through the hype, getting suitable answers and advice from Dell's Samy Aboel-Nil on the PR claims, product effectiveness and intentions for Cloud-based services.
You will be able to submit your questions to Samy throughout, The Register's event moderator Tim Phillips will be on hand to ensure these get answered.
Whether at your desk or on your sofa, make sure you don't miss out on this one off event. Reserve your place. ®