EMC pushes services for virtual servers
Like physical, like virtual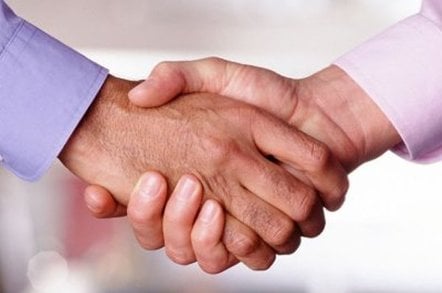 VMware might be treated by its parent company, storage vendor EMC, as a free-standing subsidiary, but when it comes to services relating to VMware's server virtualization stack, those services get the EMC brand and the money ends up on the EMC books.
Thanks to the Symmetrix Remote Data Facility (SRDF), TimeFinder, and other disaster recovery and high-availability software that EMC has cooked up for its disk arrays over the years (Celerra Replicator, MirrorView, RecoverPoint, and so on), as well as the server-based backup and recovery software EMC got when it acquired Legato Systems back in July 2003, the company has plenty of know-how about keeping applications up and running when disasters strike servers and storage.
Now EMC wants to leverage that expertise to bring server customers deploying its VMware ESX Server and related virtual-machine management technologies under the EMC disaster-recovery umbrella.
Today's new EMC services integrate VMware's vCenter Site Recovery Manager (SRM) into business continuity, backup, and high-availability setups using various EMC server and storage products. vCenter SRM is an add-on to the vCenter Server management tool that creates and manages the failover and recovery of virtual machines in a pool of servers that use ESX Server as their hypervisor.
This SRM add-on costs between $2,117 and $2,866 for a single x64 processor socket, depending on the level and term of the support.
While many small and medium businesses think of VMware's SRM as the basis of their first real disaster-recovery plan that's more sophisticated than making backup tapes and praying, large enterprises that are deploying virtual servers to consolidate physical servers and drive up utilization have to integrate these VMs into their disaster-recovery plans and products for their physical servers and storage, as well as the applications that ride atop them.
EMC is rolling out consulting services to help customers create a recovery strategy that includes server VMs and vCenter SRM. The company is also offering a design and implementation service to come up with a broader continuity strategy that integrates SRM into their existing setups, particularly hardware-based backup and failover through the SRDF features of EMC's Symmetrix disk arrays.
EMC is perfectly willing to operate your vCenter SRM software for you through something it calls a residency service for VMware environments. And there's also the usual education and training for VMware environments that tells customers using the replication features of Symmetrix and Clariion disk arrays how to mashup SRM with these features and how to plan and test a recovery from a disaster.
As usual in the services racket, there are no published list prices for these vCenter SRM services provided by EMC. If you have to ask, you probably can't afford it. ®
Sponsored: Becoming a Pragmatic Security Leader