EMC could dig deeper for Data Domain
$5 a share bid raise on the cards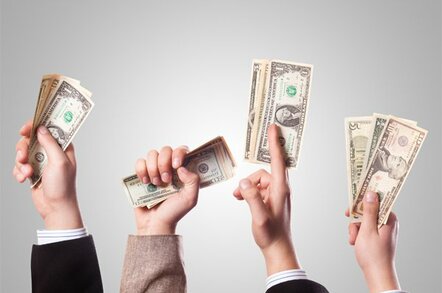 EMC intends to raise its Data Domain bid as the storage giant's poker game with NetApp drags on.
It has made an unwanted $30/share all cash takeover bid valued at $1.8bn for deduplication market leader Data Domain. That company's management, led by Frank Slootman, prefers a takeover by NetApp, which has offered a part-stock, part-cash bid, also valued at $30/share but with the potential for shareholders to share in any NetApp share value growth after the takeover.
Under the terms of an agreement between NetApp and Data Domain, Slootman's team must evaulate the EMC bid and will issue a recommendation tomorrow.
A Reuters report, citing a knowledgeable source, says that EMC, with more cash resources than smaller NetApp, could raise its bid to $35/share. This would make it difficult for NetApp, with less cash resources, and some cash held outside the USA, to respond. Using that cash would entail bringing it into US jurisdiction, making it liable to tax.
NetApp has raised potential anti-trust concerns if an EMC bid were successful, but the EMC camp says this is not that serious. ®