Data Domain to EMC: What part of 'no' do you not get?
DD scours EMC proposals for reasons not to sign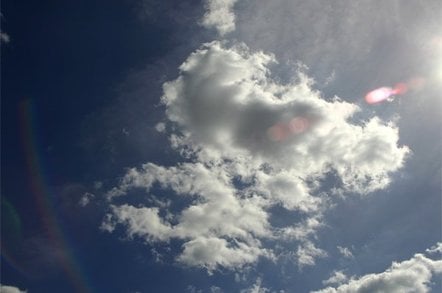 Data Domain's board has found four reasons to say no a second time to EMC, and to recommend that its shareholders reject EMC's tender offer.
NetApp is making an agreed takeover bid for Data Domain with a $1.9bn part-stock, part-cash bid valued at $30/share. The raising of its original $1.5bn offer was prompted by an unexpected and unwelcome $1.8bn all-cash EMC bid, also valued at $30/share.
Both EMC and NetApp want to buy Data Domain for its market-leading deduplication appliances, which store backup data space-efficiently and are more popular than either company's Virtual Tape Library (VTL) products.
Data Domain has already accepted the revised NetApp offer but has been fiducially duty-bound to review the EMC bid according to the terms of the agreement it has with NetApp. It has done this with external legal and financial advisors and has put forward four arguments as to why EMC's bid is not superior to NetApp's.
The first one is that, if Data Domain talks to EMC or did not reaffirm its NetApp agreement, then NetApp could walk away leaving Data Domain bereft and at risk of EMC not completing its takeover offer. This is the "better a bird in the hand than in the bush" argument.
Secondly, there is no confidentiality agreement with EMC whereby Data Domain and EMC might negotiate a potential takeover. A confidentiality and standstill agreement would be required by the terms of Data Domain's agreement with NetApp before it could talk to other parties such as EMC. We note that Data Domain isn't asking for such an agreement, at least not publicly.
Thirdly, EMC's offer is not binding on EMC in the sense that it could walk away whenever it chose, and, lastly, if Data Domain does not get taken over by NetApp it will owe that company a $57m termination fee. So, on the grounds of uncertainty and a $57m termination fee risk, Data Domain says no a second time to EMC.
EMC's tender offer for all of Data Domain's shares runs out on June 29th. Stifel Nocolaus analyst Aaron Rakers thinks there's a good chance EMC will raise its offer. Reuters has reported that such is the case. So our attention turns to Hopkinton for the next stage in the cat-and-mouse auction game EMC is playing over Data Domain with NetApp.
In the other takeover battle, that of Emulex resisting a takeover by Broadcom, Emulex has filed consent revocation materials and is mailing them to stockholders. This material encourages Emulex stockholders to not consent to a Broadcom proposal which could lead to a special Emulex stockholders' meeting. This would put Emulex's board at risk of replacement by new members in favour of the Broadcom bid. ®