Beeb says sorry after iPlayer network fail
Online tellybox shoots blanks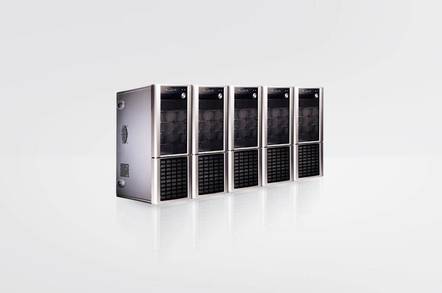 Updated Some BBC licence payers struggled to access the iPlayer yesterday due to problems with the Corporation's network connections.
Several readers contacted The Register to tell us that the online telly catch up service was on the blink.
"On Thursday 11 June 2009 there was a problem with our network connections. We worked hard to restore normal service as soon as possible and apologise for any inconvenience caused," said the BBC on its iPlayer website yesterday.
We've asked the BBC to tell us more about what went wrong with its network, but at time of writing it hadn't provided comment.
Some iPlayer users complained about the downtime on the Beeb's forum.
"Something strange has happened with the BBC iPlayer, don't know if it's a Java update or on the BBC side but none of the browsers I have on either of my computers work with iPlayer anymore," one reader told El Reg.
In April Aunty made a host of major changes to the iPlayer, by making some of its programmes available in High Definition (HD) and ending use of its clunky peer-to-peer technology.
Earlier this week BT hit out at the Beeb, claiming it was unfair that internet service providers had been shackled with huge bandwidth costs to help deliver iPlayer to its customers.
BT said in an email to the BBC's Radio 4 programme You and Yours that the Corporation and other content owners "can't expect to continue to get a free ride". ®
Update
The BBC issued the following statement about yesterday's downtime snafu.
"Yesterday evening an unexpected problem occurred following an update to a component used by other video playing parts of the BBC site, including BBC iPlayer. This meant that some users experienced some difficulties with the site. This was quickly rectified and the site is now working normally."