Archos claims crown for 'world's slimmest' netbook
10s skinnier than the Asus Eee Seashell?
The Archos 10 was first leaked back in January, and now, five months on, manufacturer Archos has unveiled the netbook's follow-up model: the 10s.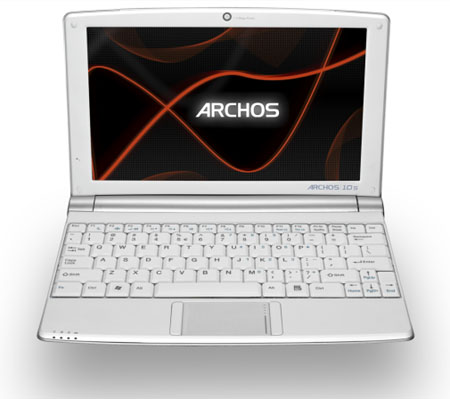 Archos' 10s - the 's' stands for slim
Archos said that the 's' stands for slim, because its latest 10-series netbook is thinner than the earlier model's 28mm thickness. Archos claims it's the thinnest "mini PC" around. It's 21.7mm thick, which is less than the Asus Eee PC 1008HA at its thickest, 25.9mm point, though the Asus slims down to 18mm. The 10s is also slightly lighter than its predecessor, weighing in at just over 1kg – compared to the 10's 1.3kg.
Unfortunately, the technical specifications, as far as we can see, haven't changed much between the two models. This means that the 10s sports a 1.6GHz Intel Atom N270 processor, integrated Intel 945GSE chipset and 1GB of DDR 2 memory.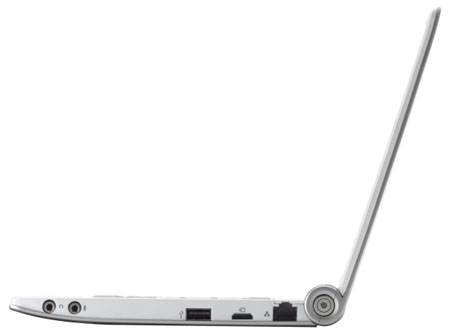 Is that a Sony Vaio-style power button we spy?
An increase in storage capacity would have been nice, but Archos has chosen to fit the 10s with the same capacity and the 10 model: a 160GB 2.5in HDD.
Elsewhere on the 10s you'll find a 10.2in, 1024 x 600 display with an integrated 1.3Mp webcam. A microphone is also built into the PC's body, making videoconferences all the easier. Wi-Fi 802.11b/g connectivity is also included, Archos said.
Archos has fitted the 10s with three USB 2.0 ports and a multi-format memory card reader. A three-cell battery will come as standard.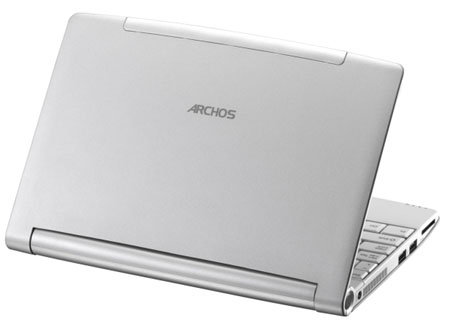 The 10s' spec remains unchanged from the earlier model
The 10s will be available in the UK at some point later this month, Archos has confirmed. A price hasn't been disclosed. ®