Philips GoGear Opus personal media player
Some small screen shortcomings, but sounds sweet
Review When we reviewed the diminutive Philips GoGear Spark MP3 player back in March, we were quietly impressed. Now that Philips has introduced the larger Opus, it's time to see if the Spark was just a flash in the pan.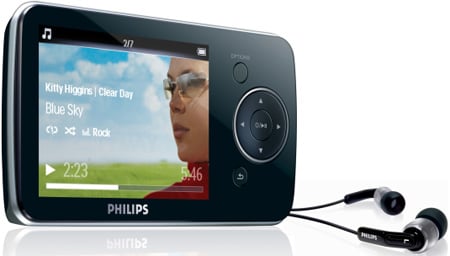 Philips GoGear SA5295 Opus
Philips has clearly followed the old axiom of 'if it ain't broke, don't fix it' because the Opus has similar design traits to its previous PMPs. Still, if the Opus looks a little old fashioned, it remains smart and solid in its gloss black and brushed aluminium case. At 107x11x57mm and weighing 95g, it's very similar to Samsung's P3, although that has a 3in touch screen, while the Opus sports a non-touch 2.8in 320x240 affair.
When it comes to using the Opus, Philips has decided against trying to re-invent the wheel and the upshot is that navigating the very menu structure and control layout is simplicity itself. Physically, the Opus features a volume rocker on the top along with Option and Menu/Back buttons plus a four-way navigation pad on the front fascia. The centre of the navigation pad houses a play/pause/power on/off button.
At the bottom of the player sits a 3.5mm audio jack, miniUSB port and lock slider. We are not entirely sure that's the best place for a headphones jack – it doesn't actually get in the way but, just like sleeping with a close relative, it does feel rather unnatural. Incidentally, the Opus lacks either an external speaker or a memory expansion slot.
As well as the usual ID3 tag library layout, content can also be viewed by folder or for audio files with a cover art view. The latter displays your album covers in a 3x5 grid – just highlight the album you want to access and click to play. CoverFlow it's not, but its still a nice little feature, as is the handy virtual Now Playing button at the end of the main menu.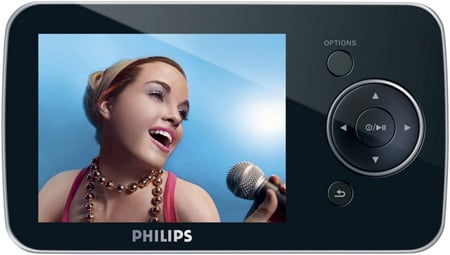 Untouchable: control buttons hamper the screen size in this form factor
Another feature worthy of comment is that, when navigating through long lists, you can hold the navigation arrow down and the player will start to flip through the letters of the alphabet, rather than title by title. It's an idea nicked from the iPod, but one worth nicking.
Sponsored: How to Process, Wrangle, Analyze and Visualize your Data with Three Complementary Tools