iPhone 'photo lawyer' app to take the stand
'You sold a clone Mac, and we've got proof'
Register Hardware has seen some bizarre iPhone applications in the past, but this one may take the cake? We've come across one that, the developer claims, puts a lawyer in your iPhone.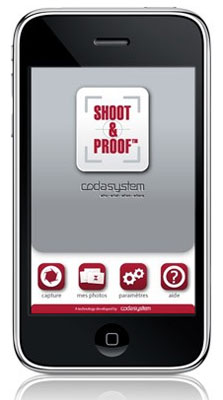 Shoot & Proof turns your iPhone into a legal eagle. Allegedly.
Shoot & Proof, developed by French firm Codasystems, works with your iPhone's camera to help you capture photographic evidence of everything from, say, a recently rear-ended car, to that delivery which arrived smashed to bits.
Each image can, Codasystems has claimed, be used as legal evidence because a whole gamut of information, including a time stamp, watermark and snapping location, is automatically recorded when you take the picture.
The application records the photo's location using a mix of GPS and Wi-Fi or GSM base-station triangulation.
And the jury won't have reason to believe that you've tampered with the photo, because Shoot & Proof images are automatically uploaded onto Codasystem's servers for safe-keeping.
A launch date and price for Shoot & Proof hasn't been cleared with Codasystem's legal team, yet. ®
Sponsored: Your Guide to Becoming Truly Data-Driven with Unrivalled Data Analytics Performance