IT upturn? Not this year, say disties
Flat is the new growth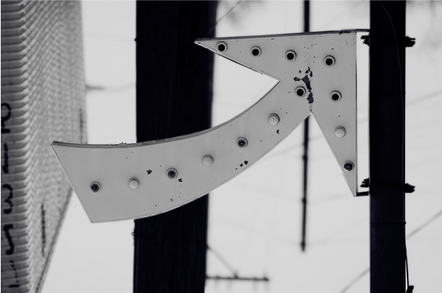 The world's top distributors have said that the channel might be near the bottom of the slump, but strong growth may not be seen until 2011.
A galaxy of disty CEOs landed in London yesterday for a meeting of the Global Technology Distribution Council. GTDC CEO Tim Curran's presentation highlighted the industry's resilience in the face of the current recession, with disties holding the line on key metrics, such as gross margins, days outstanding and return on investment, despite seeing an inescapable slide in revenues.
Curran also cited figures that showed that at least in the US, the downturn may be starting to level out. The situation in Europe remains more volatile, he said, adding that historically the US tended to lead the way out of recession.
However, while disties were prepared to accept that things could be starting to rally, they were leery of predicting a return to anything like historic growth levels until well into next year, or even 2011.
Greg Spierkel, CEO of Ingram Micro said the "This is a larger, deeper and broader-based recession than previous recessions."
Spierkel said he was not expecting "positive growth until some time next year" with some markets not returning until 2012.
Roy Vallee, CEO and chairman of Avnet, said that the sector could start to see some sequential growth later in the year. Stimulus efforts had been more aggressive in the US, which would contribute to Europe's recovery lagging behind North America's: "We're in the bottoming process."
Vallee said that even before the current slump, the IT industry had not fully bounced back from the post-dot.com era doldrums. "We came into this not overweight and laden with excess, so I believe we'll get through this more quickly, but I'm concerned the upturn will be more gradual."
Arrow Electronics president Andy Bryant said the current downturn had been driven by the financial markets. So, for better or worse, the tech industry would have to wait for the financial markets to return to normal. "As the debt markets return, I hope distribution will return."
Bryant added that in the meantime, IT purchasers had to demonstrate to their companies that any tech investments would deliver ROI within three to six months, otherwise, "it's not going to get purchased." ®
Sponsored: Your Guide to Becoming Truly Data-Driven with Unrivalled Data Analytics Performance