Computer-related injuries in US 'increase sevenfold'
Falling-monitor bloodbath eased by LCDs, though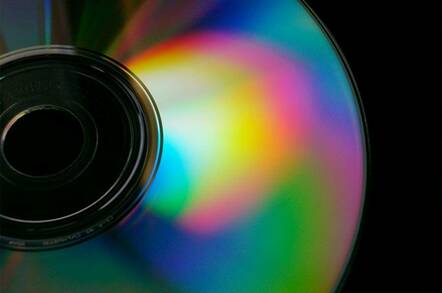 American medical eggheads have issued a stark warning today about the latest deadly health scourge to hit the developed world. It's one particularly relevant to Reg readers.
We refer, of course, to the unprecedented rise in computer-related injuries, which have - shockingly - surged by a shocking 732 per cent in America during the years 1994 to 2006.
According to the US National Electronic Injury Surveillance System database (of course there's a US National Electronic Injury Surveillance System!*), going anywhere near a computer - particularly one equipped with that frightful engine of death, the CRT monitor - is roughly equivalent to leaving a combine harvester running at the bottom of your stairs.
Injury mechanisms included hitting against or catching on computer equipment; tripping or falling over computer equipment; computer equipment falling on top of the patient; and the straining of muscles or joints. The computer part most often associated with injuries was the monitor. The percentage of monitor-related cases increased significantly, from 11.6% in 1994 to a peak of 37.1% in 2003. By 2006, it had decreased to 25.1%. The decrease since 2003 corresponds to the replacement of heavier cathode ray tube (CRT) monitors with smaller and easier-to-lift liquid crystal display (LCD) monitors.
The survey data reveals that in fact the main danger to kids presented by computers is not, as one might have supposed from media coverage, that they might be groomed online by sicko deviants. Rather, it's likelier that nippers will be physically hurt by the machine itself.
According to Lara B McKenzie of the Nationwide Children's Hospital Center for Injury Research and Policy:
Future research on acute computer-related injuries is needed as this ubiquitous product becomes more intertwined in our everyday lives... Given the large increase in acute computer-related injuries over the study period, greater efforts are needed to prevent such injuries, especially among young children.
We would just note that the number of US households with a computer in them seems to have more than tripled over the period of the survey (xls spreadsheet, US census). One might also expect a similarly large increase in the number of computers to be found in schools, workplaces etc. Overall, a sevenfold increase in computer-related injuries might be rather less than one would expect.
It may not be time to panic yet. ®
*It doesn't say how many of the injuries recorded were caused by NEISS itself.
Sponsored: Minds Mastering Machines - Call for papers now open