Hannspree's 'mini notebook' goes on sale
Another name for the MSI Wind
The first netbook offering from firm Hannspree is finally available to buy in Blighty.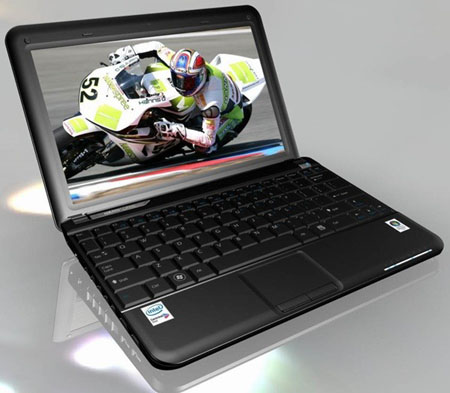 Hannspree's wee netbook - the Hannsnote
Called Hannsnote, the £260 ($412/€298) PC weighs in at 1.2kg, has a 10in display, measures less than a piece of A4 paper and yet still boasts a "full size" keyboard. It looks to us a lot like a rebadged MSI Wind.
Under the machine's shell you'll find a 1.6GHz Intel Atom processor, 1GB of memory and a 160GB HDD. The six-cell lithium-ion battery will provide five hours of runtime, Hannspree claimed.
A 1.3Mp webcam is integrated into the Hannsnote's lid, and 802.11n Wi-Fi compatibility comes as standard. Bluetooth is also included.
Hannspree's also integrated a three-in-one card reader into the machine and equipped it with three USB ports.
You buy Hannspree's Hannsnote online from retailer Misco. ®