IT budgets get more cuts in first quarter
4.7% drop predicted for '09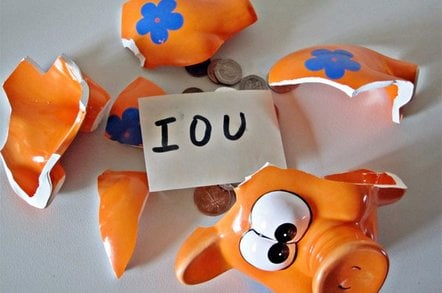 Four in ten IT managers saw bigger budget cuts in the first quarter than they planned, according to a new survey by Gartner.
The research firm reports that about 42 per cent of CIOs recently surveyed made reductions to their IT budgets in the quarter since it was finalized. The average cut was about 7.2 per cent in the first quarter when compared to Gartner's previous CIO poll in September and December 2008.
The firm now projects IT budgets worldwide to decline 4.7 per cent this year.
"CIOs reported that renegotiating vendor contracts and head-count reductions were primary focus areas for accommodating budget reductions," stated Gartner veep Mark McDonald. "CIOs report shifting more work to in-house resources and delaying capital expenditures more than reducing IT project investments."
Gartner says it conducted the Q1 survey between March 1 and April 30 by polling 900 CIOs worldwide. It claims the polled tech chiefs represent more than $77bn in revised IT spending.
First quarter reductions were reported across the board, with the sole exception of healthcare-related industries. While healthcare biz budgets increased an average of 2.2 per cent, CIOs for telecom and high tech industries reported the largest drops averaging 10 per cent for each.
In total, Fifty-four per cent of all those surveyed by Gartner reported no change in their IT budget. Only four per cent saw an increase.
On the upside, most CIOs in the survey said further cuts this year are unlikely. The study also reported the CIOs are predicting economic recovery some time between the first and third quarter of 2010. First projects to get a cash injection in such a turnaround will be towards increased workforce levels and IT investment projects, according to the survey. ®