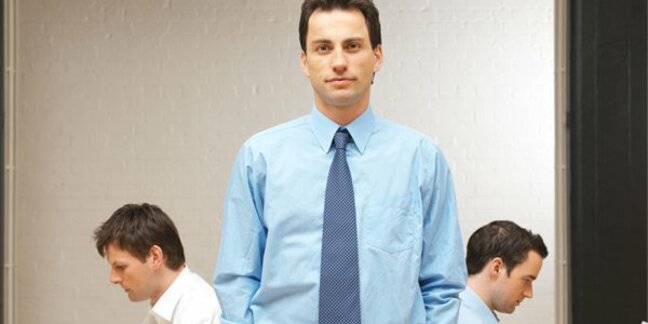 Servers, and especially volume x64 machines, are by and large sold not by the companies whose brands are on the boxes, but by a handful of master distributors who in turn sell them to legions of resellers that actually do the peddling to IT shops. And if Cisco Systems wants to get into the x64 server racket, it is going to need channel partners who can walk the server walk as well as they talk the network talk.
Luckily for Cisco, it has been in the data center since the Internet went mainstream in corporate computing, and its engineers know as much as what is going on inside of the glass house as the server and storage people do. While Cisco has plenty to learn about servers, the server makers have plenty to learn about networking. And there is going to be a big battle for the hearts and minds of channel partners who have expertise in both fields because ultimately, these partners are responsible party when it comes to selling, configuring, and integrating both servers and networking into the IT infrastructure.
If there is a convergence of networking, servers, and storage, it happens in the channel just as much as it happens in the data center, since one has always been a reflection of the other.
The channel - as Sun Microsystems has learned the hard way with its difficult transition from Sparc servers to a mix of Sparc and x64 iron - makes or breaks any company who wants to play in the volume server area. And as Sun so aptly demonstrates, having great server designs with differentiating features, as its "Galaxy" Opteron machines certainly did have when the debuted in September 2005 and continued to have as the line was refreshed over the years.
Good engineering is the ante to get into the server game, but the channel is going to decide if you win or lose. Having managed a large channel and complex products, Cisco perhaps understands this better than Sun ever did. And that, perhaps, is why one company is entering a new market and shaking things up and the other company is being eaten by a competitor in the software business.
As El Reg reported yesterday, Cisco is hosting its Partner Summit 2009 event in Boston, and at the event the company announced its C-Series rack-mounted server companions to the B-Series blade servers that are at the heart of the "California" Unified Computing System. Both the C-Series racks and B-Series blades will hook into the converged networking switches embodied in the UCS design - the B-Series when they start shipping at the end of this month and the C-Series at some point in the future, and presumably after they begin shipping in the fourth quarter of this year.
The UCS setup, in case you have been on vacation since last fall, converges Fibre Channel and Ethernet traffic over one set of switches using virtual 10 Gigabit Ethernet connections to blade servers and the Fibre Channel over Ethernet protocol to link out to storage, thereby simplifying networks. And according to Cisco, eliminating lots of cost and complexity.
The whole shebang is made to run VMware's vSphere 4.0 virtualization software and includes virtual switches implemented on the blades and a set of management tools called UCS Manager that runs in the fabric interconnect switches. The other secret sauce in the UCS setup is a special ASIC that came through Cisco's acquisition of Nuova Systems, which allows a two-socket server based on Intel's "Nehalem EP" Xeon 5500 processors to address up to 384 GB of memory, which is 2.7 times that available in top-end Xeon 5500 boxes. This extra memory capacity, Cisco says, gives it an advantage in supporting virtualized servers.
All the great technology in the world don't mean jack unless partners think they can make a buck - or maybe even two - peddling it. John Growdon, director of go-to-market for Cisco's worldwide channels, announced yesterday at Partner Summit 2009, concurrent with the launch of the C-Series rack servers, a widening of Cisco's channels to help it peddle these boxes when they come to market later this year.
So how much money are we talking about here? Cisco reckons that the total addressable market for data center hardware (servers, storage, and networking) plus software and services is about $85bn and that the California integrated system can address about $20bn of that opportunity. The C-Series products, provided they are priced competitively, will give IT shops a chance to back into converged fabrics and the UCS approach without having to take the California blade servers hook, line, and sinker.
It also gives Cisco a bunch of boxes to chase that remaining $65bn. (Cisco reckons that the total addressable market for two-socket servers is around $12.8bn by itself.) To be sure, Cisco is going to need "Nehalem EX" eight core servers that address high-end needs, and it may even need to have Opteron-based machinery because counting on either Intel or AMD to not flub a chip launch is problematic.
Sponsored: Practical tips for Office 365 tenant-to-tenant migration