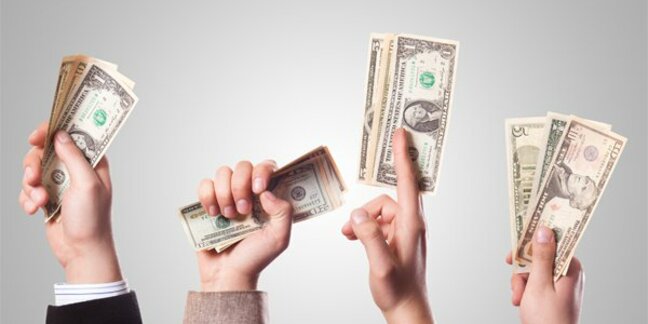 A California court has ruled that David Donatelli can't look after the storage part of his intended tripartite job for one year. Servers and networking are okay though.
David Donatelli suddenly left EMC, where he ran its storage array business, in April to join HP and become its EVP for Enterprise Servers, Storage and Networking. EMC thought this went against the terms of a non-compete clause in the employment contract it had with Donatelli, and filed suit in their home state of Massachusetts to stop him taking up the post. That clause barred Donatelli from working for any EMC storage competitor for twelve months after leaving EMC's employ.
Donatelli, who was going to work for HP in California, filed suit there to have the non-compete clause rendered inoperable. The Massachusetts court first said Donatelli could not start his HP job, and then relaxed the restriction to say he could work at HP and look after servers and networking but not the storage part of his new post.
The California court, which was thought to have an aversion to supporting non-compete contract provisions, has now effectively upheld EMC's position. Donatelli becomes EVP for Enterprise Servers and Networking and Dave Roberson, the head of HP's StorageWorks, will continue reporting to Ann Livermore, HP's Technology Solutions Group EVP, to whom Donatelli reports, instead of working for Donatelli.
A point of interest behind this dispute is that HP wants to organise its enterprise servers, networking and storage operations under one head, because they are increasingly seen as three parts of a unified whole. ProLiant servers, ProCurve switches and StorageWorks products are becoming combined into a single offering. A step in that direction was HP's Matrix blade server announcement in April.
This was seen as a response to the entry of Cisco into the server market with its blade server-based UCS (Unified Computing System). This emphasises large data centres purchasing and operating single computing systems rather than individual sets of servers, switches and storage. The Donatelli recruitment represented the recognition of that point by HP, in terms of a senior executive having the responsibility for bringing the previously separate HP server, networking and storage product lines together under one overseer.
If all goes well, Donatelli will become that overseer in April next year. ®
Sponsored: Webcast: Ransomware has gone nuclear