Dell intros KITT-style gaming laptop
Fastest in the universe, it says here, without irony
Dell yesterday took the wraps off its newest Alienware 17-incher - let's not kid ourselves, it's a penis extension - the "most powerful... gaming notebook in the universe", the "pulse pounding" m17x.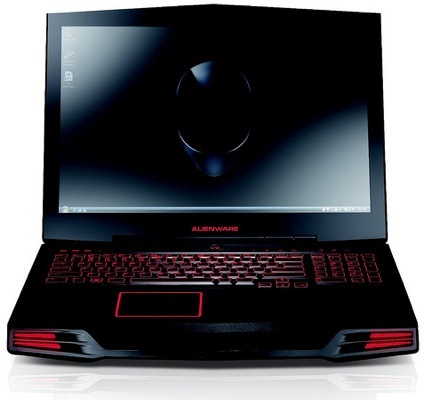 Dell's Alienware m17x: 'Hello, Michael'
The KITT colour scheme only serves to reinforce the m17x's grand phallic ambitions, but there's nonetheless some interesting technology under the boy-racer light-up casing.
Dell's inserted an overclockable 2.53GHz Intel Core 2 Extreme Quad QX9300 into the list of processors the build-to-order beast can be kitted out with. Said CPU sits on a 1066MHz frontside bus, contains 12MB of L2 cache and can be linked to 8GB of 1333MHz DDR 3 memory.
You can stick two Nvidia GeForce GTX 280M GPUs in there too, each with a gigabyte of graphics Ram to drive the 1440 x 900 or 1920 x 1200 display.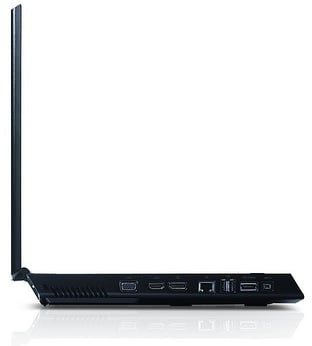 'Mine's bigger and has many more ports than yours'
The M17x can also be configured with up to 1TB of hard storage in two RAID-ed 7200rpm HDDs, or half-a-terabyte of SSD space.
As we say, an interesting spec - but not a unique one.
The m17x comes with 64-bit Windows Vista, and prices start at $1799 in the US, or £1699 over here. Max out the configuration and you can easily end up with a $3900/£4600-sized whole in your wallet. Either way, the m17x is available now. ®