Smera tilting e-car debuts in Paris
Loves the Arc de Triomphe, roundabouts, slalom races
Leccy Tech Despite looking like a slightly crushed Smart car, Lumeneo's Smera e-car has gone on sale in Paris.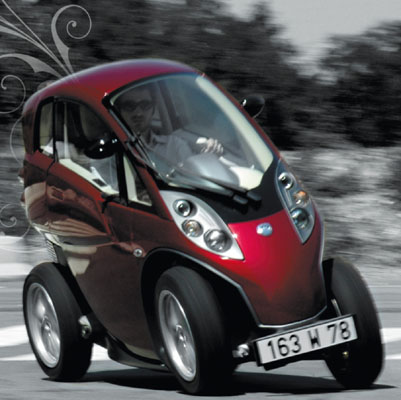 Lumeneo's Smera e-car is now available in Paris
The leccy car costs €29,500 (£25,413/$41,654), including VAT and the battery pack. But French buyers should be eligible for a €5000 (£4307/$7060) government e-car rebate.
Speaking of the battery, Smera's power comes from a 144 volt, 10kWh lithium-ion battery pack connected to a 30kW (40bhp) electric motor that also generates 1000Nm (738lb/ft) of torque.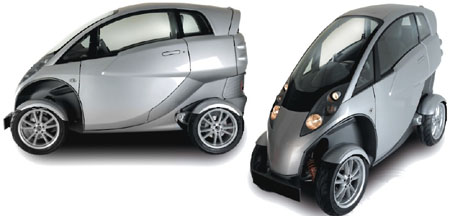 Passengers sit behind each other
According to Lumeneo, the vehicle's capable of 130kph (80mph) and a 0-100kph (0-62mph) dash in eight seconds. Its range is 150km (93 miles) on a full charge.
As you can see, the Smera's dimensions are hardly what many call conventional. Its 2.4m length is reasonable enough, but rather than sitting two passengers side-by-side the Smera puts them behind each other.
It's also worth pointing out that Smera's a four-wheel drive car with semi-active suspension - capable of tilting around bends by up to 25 degrees.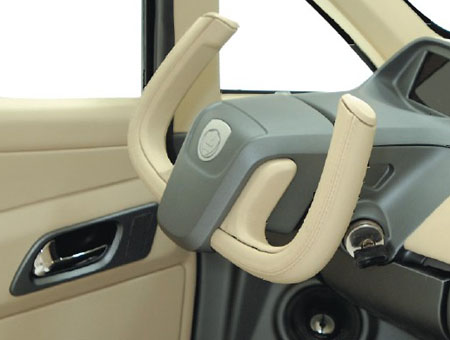 Something out of Star Trek?
This aspect's controlled by a computer that also manages power distribution and braking, ensuring that any overly eager or rapid circumnavigation of the Arc de Triomphe won't end in tears.
But the car's no less odd on the inside, with a traditional steering wheel replaced by a control yoke and all technical information relayed to the driver using an LCD display.
Lumeneo's Smera's currently only available in Paris, but the firm's whispered to Register Hardware that it plans to open showrooms in other major European cities - including London – by 2011.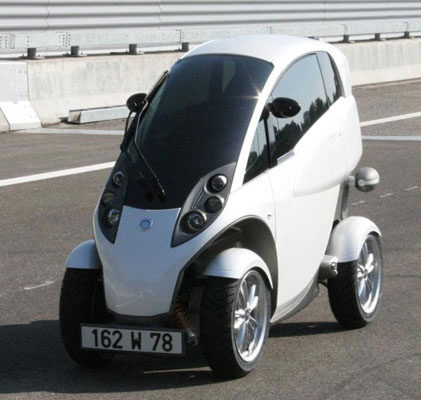 A UK launch date hasn't been annouced
And by that time the UK government's £5000 e-car subsidy will have kicked in, which could see the car cost roughly £20,000 (&32,781/€23,215). ®
Sponsored: Minds Mastering Machines - Call for papers now open