IBM BladeCenters still touring Shanghai as Istanbul beckons
Trying to find its x64 legs in choppy economic seas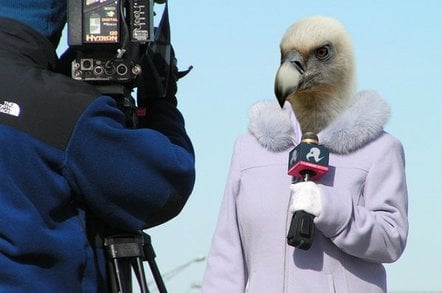 While the six-core "Istanbul" Opteron processors from Advanced Micro Devices were launched yesterday, not every vendor is ready on day one to get the chip into existing or new products.
This seems to be the case with IBM today as it tweaks its BladeCenter boxes that support Intel's quad-core "Nehalem EP" Xeon 5500s, which were announced at the end of March, and support AMD's quad-core "Shanghai" Opterons, the version of which IBM is plunking into its blades was announced last November.
The Shanghai Opterons were updated at in January with low-voltage Opteron Highly Efficient (HE) parts and a higher-speed Opteron Special Edition (SE) part, and then in April AMD put out a dozen faster Shanghais, including very low power Extremely Efficient (EE) parts that have a 40 watt rating and run at 2.1 GHz or 2.3 GHz. That last Shanghai jump included quad-cores in the standard 75-watt thermal envelope that ran at 2.9 GHz as well as SE parts rated at 105 watts that crank the clocks up to 3.1 GHz.
Perhaps most significantly, given the launch of the Istanbul Opterons, the Shanghai chips now have substantially lower prices, which were cut on May 25 ahead of the Istanbuls. You would think these faster - and now cheaper - Shanghai processors would be in IBM's blades already.
Given the Shanghai price cuts and the lengthy time it takes for vendors and then end user companies to qualify new processors, you can see why IBM might not be ready to ship Istanbul chips in its BladeCenter blade servers and System x rack and tower servers on day one. Then again, given the huge market share gains that Hewlett-Packard has made in the blade center racket - perhaps the only profitable part of the x64 space at this point aside from very large x64 machines with 8 or 16 sockets - and that competition out there in the server racket is cut-throat, you would think that IBM and every other vendor would want to hit the ground running. They seem more interested in burning through their inventories of machines and letting their channels get rid of old boxes before pushing the new ones.
The Opteron-based LS42 blade server that IBM is rolling out today is based on the Shanghai 8384 processor, which runs at 2.7 GHz and which has 512 KB of L2 cache for each of the four cores on the chip plus a shared 6 MB L3 cache. The blade is a double-wide unit that has two sockets on each blade, which are snapped together using HyperTransport and special SMP ports on the board to make a four-socket blade.
The LS42 blade is based on Broadcom's ServerWorks HT-2000 chipset, and also sports Broadcom's two-port 10 Gigabit Ethernet mezzanine cards as well as four Gigabit Ethernet ports (two per blade). IBM is also plunking in 8 GB DDR2 memory DIMMs for customers who need lots of main memory (perhaps to support virtualization or databases), which doubles up memory to 128 GB on the four-way blade. The LS42 blade has room for two 2.5-inch SAS or SSD drives.
By the way, there is no technical reason why an Istanbul chip can't plug into the LS42 blade, but IBM has to flash the BIOS so it can see the new chip and its six cores.
The LS42 blade is available today, and with 16 GB of main memory and four Opteron 8384 processors, the server costs $15,275.
IBM announced a bunch of Nehalem EP machines on the day that Intel chip came out, including two System x rack servers (the x3550 M2 and the x3650 M2), an updated BladeCenter HS22 blade server, and a shape-shifting computer/storage hybrid iDataPlex blade. Today, the two-socket HS22 blade is getting a so-called Express variant, which provides customers with discounts on a preconfigured HS22.
This particular configuration sports two 2.8 GHz Xeon X5560s, 8 GB of DDR3 main memory (expandable up to 96 GB), and room for two 2.5-inch SAS or SSD drives, all for $5,639. This HS22 Express configuration ships on June 19, but is orderable today.
IM also announced a new 2 GB memory module for the HS22 blade, as well as a USB memory stick preloaded with VMware's ESXi 3.5 Update 4 virtualization hypervisor, which plugs directly into the HS22 blade. IBM also said it is shipping a new ServeRAID MR10ie SAS disk controller for the HS22 blade, and warns that this controller does not support SSDs or SATA drives. Pricing for these features was not available at press time.
As part of the rejigging of the x64 server lineup today, IBM also said that as of June 30, it is taking a bunch of System x server products based on prior generations of Intel and AMD chips out of its catalog, including the System x3200, x3455, x3610, and x3655B rack servers and the BladeCenter HS20 (Xeons from years ago), the original LS42 Opteron blades (pre-dating quad-core), and HC10 (a workstation blade). The workstation blade is not being replaced. Whatever experiment that was, it didn't work. IBM does offer an HS12 uniprocessor blade, which companies could in theory use to support virtual desktops.
IBM has not said when it plans to get Istanbul Opterons certified in its existing LS series of blades, or if it plans to create a new set of blades with new chipsets and goodies that can support the Istanbuls. But sources at the company say that Istanbul rack and blade servers are coming out later this year. ®