AMD trumpets HDTV-on-PC chip
Worldwide acronym love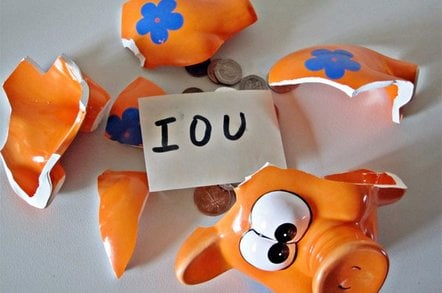 Computex AMD jumped into the hot TV-on-PC market Tuesday with the release of the ATI Theater HD 750 chip, which provides HDTV capabilities to desktop and mobile PCs.
Announced today at the Computex mega-show in Taipei, Taiwan, the ATI Theater HD 750 has worldwide compatibility, being able to accept HDTV, DTV, and broadcast signals in the analog NTSC, PAL, SECAM, and digital ATSC, ClearQAM, and DVB-T formats. AMD has also tossed FM radio into the mix.
The chip can also convert TV shows recorded onto PCs into H.264, AVI, MPEG, DivX, WMV, and MPEG4 files for playback on portable media devices. AMD says that PC users will be able to schedule TV recording and watch, pause, and rewind live TV using Windows Vista Media Center, Windows XP Media Center Edition, and Windows 7.
AMD promises that the new chip will provide "Stunning visual detail...with new advanced video processing technologies and signal reception features producing a crisp, vivid and breath-taking picture, high color quality and high fidelity" due to something their marketing folks have dubbed "Intelligent Image Enhancement."
The ATI Theater HD 750 will be available in PCI, PCI Express, and USB implementations from manufacturers "later this year," according to AMD.
HDTV on PCs is apparently a hot topic at Computex. In his optimistic keynote at the show, Intel exec Sean Maloney said that HD video is growing at an "incredible rate" and promised that the company's Lynnfield processor, scheduled to appear in the second half of this year, will deliver "stunning HD" to desktop PCs. ®
Bootnote
Those of you who haven't studied broadcast engineering may be unfamiliar with the acronyms NTSC, SECAM, and PAL, which identify the three most-popular analog television standards. Those who have worked with them know that they stand for Never Twice the Same Color, Something Essentially Contrary to the American Method, and Picture Always Lousy.