Virtualization moves to centre of mobile agenda
No more OS wars?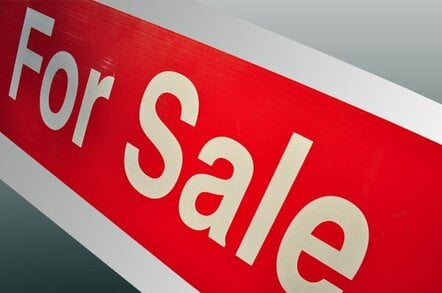 Six months after VMware announced plans for a mobile version of its virtualization platform – used to manage data center resources and PCs more efficiently – it says the technology will be seen in handsets next year, as it seeks to see off competition from mobile specialists such as VirtualLogix.
Virtualization would enable enterprise users, in particular, to run multiple operating systems and multiple profiles (such as work and personal) on one device. This could help to reduce the importance of the "operating system war" and could also force closed systems like the iPhone and BlackBerry to open up more.
VMWare
VMWare has a strong position in the data center and this will only be enhanced by the importance of virtualization to the cloud computing trend (it was a key partner at the recent launch of Cisco's Unified Computing assault on the cloud/server space). Cisco will also be keen to dominate the whole food chain down to the devices that access the cloud, and these are increasingly mobile.
But although VMWare will hope to attract the IP giant's attention in the smartphone space with its Mobile Virtualization Platform (MVP), it will have competition from VirtualLogix (in which Cisco, Intel and others have invested), Wind River Systems and Open Kernel Labs.
VMWare is working with unspecified cellphone makers to embed its technology in their high end and products. MVP adds a virtual machine - a layer that decouples the applications and data from the underlying hardware, and the first phones incorporating this layer should appear late in 2009 or at the start of 2010.
Using virtualization, the IT department will able to set up one profile that supports all the company's policies in areas like security, but allows end users to run anything they like within their personal profile. The phone's data will be a portable file that can be moved between devices if one is lost or damaged, easing IT support, and more than one virtual phone can be run a single piece of hardware.
This seems to prefigure a more blue sky notion showed off by Intel researchers last week, geared to the explosion of mobile access to cloud services and storage – its concept, CloneCloud, would clone a mobile internet device in the data center cloud and then the clone would support its alter ego out in the field.
A complete online copy of the device's data and applications, up to several gigabytes in size, would be kept in the cloud and synced with the "real" phone to keep itself updated. This would improve central support for the user, and offload many processor intensive tasks to the back end infrastructure, reducing stress on the phone, battery and cellular network.
The results would be returned across the internet to the phone, speeding up tasks like graphics processing and supporting high end video or gaming. Intel even says CloneCloud would be able to decide dynamically whether a task would be better processed by the device itself or in the cloud, depending on its processing burden and the quality of the network connection.
As TelecomTV points out, the logical extension would be for multiple devices of different formats – phones, PCs, MIDs, games players and future products – all to draw on a personal data and apps store, held in the cloud on a "masterclone". This would allow for simultaneous updating of all a user's devices.
Sponsored: Beyond the Data Frontier