Official next-gen PlayStation Portable details leaked
Sony's PSP Go launch ruined?
The PlayStation Portable Go is... er... go, thanks to a leaked video in which a Sony executive provides a step-by-step guide to the PSP-3000's successor.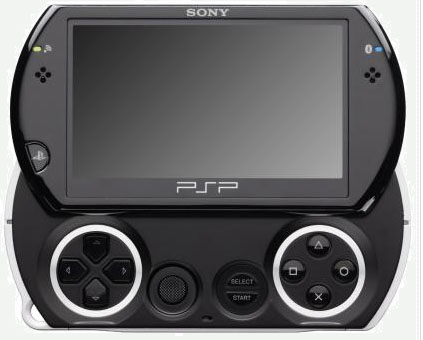 Sony's new PSP Go: no more UMD
First up, the technical specifications. The PSP Go has a smaller screen than the PSP-3000: 3.8in down from 4.3in, helping make the latest model 43 per cent lighter.
The screen also slides upwards to reveal the gaming controls underneath. UMD disc support has – as expected – been ditched and users get 16GB of on-board Flash storage, but with the option to add more using the Memory Stick Micro memory card slot.
There's a single analogue controller stick on the keyboard, laying to rest rumours that the PSP Go would feature two of them. In terms of connectivity, the PSP Go's set-up for both Wi-Fi and Bluetooth communications.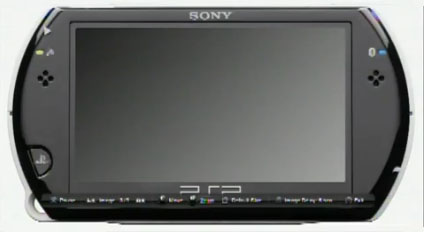 The 3.8in screen is smaller than previous PSP displays, but the device is lighter
Sony's PSP Go was uncovered in a video leaked on YouTube. In the footage, John Koller, Director of Hardware Marketing for Sony Computer Entertainment America, details the new handheld's features.
Although the original video has since been pulled, an identical version with muted audio has also been posted.
The video was shot for Qore, Sony's interactive magazine for the PlayStation Network. It's believed the devices is due to be officially unveiled at the E3 games conference, which kicks off in Los Angeles tomorrow.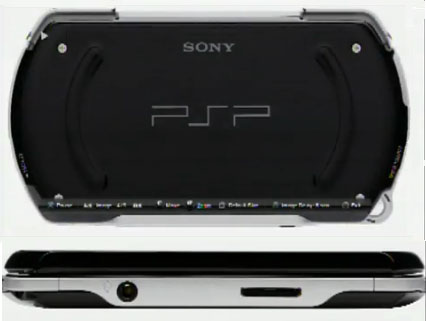 Wi-Fi and Bluetooth for wireless communications
Sony doesn't appear to have designed the PSP Go as a gaming device for on-the-go hardcore gamers, though. Why? Because Koller said that the console's "something you play for 15 minutes and then put down".
He also added that the PSP Go will be launched this autumn. Whether this launch timeframe includes the UK remains unclear. There's no word on pricing yet, either. ®