Orange intros PAYG BlackBerry 8900
A UK first, apparently
Orange has gone one-up on T-Mobile's recent BlackBerry 8110 pay-as-you-go package by becoming the first UK operator to offer the Curve 8900 on PAYG.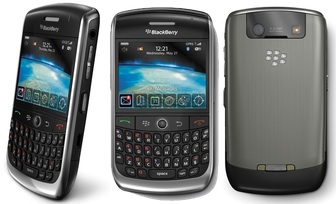 RIM's BlackBerry Curve 8900: now on Orange PAYG
But the firm's deal doesn't come cheap: you'll have to stump up a whopping £250 ($401/€286) in order to get the phone without commitment to a monthly contract.
Orange will chuck a six-month free email and web access package, though. However, it's worth noting that T-Mobile will give you 12 months' free email and web with its 8110.
Orange's free web and email package offer also ends on 30 June, after which point you'll be able to get its PAYG BlackBerry Internet Service for £5 per month.
The BlackBerry Curve 8900 has a 480 x 360 display and is equipped with GPS support, Wi-Fi connectivity and a 3.2Mp camera that's able to record video.
For an in-depth assessment of the phone's features, check out Register Hardware's Curve 8900 review. ®