Supercomputer innovator preps for asset sale
Cash is king for SiCortex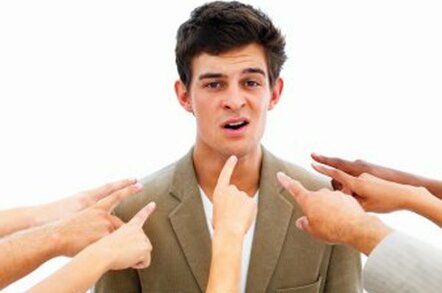 SiCortex, an innovative maker of MIPS-based massively parallel supercomputers running Linux, has hired intellectual property managers to sell its assets.
HPCwire was the first to report the story after catching wind that SiCortex had engaged Gerbsman Partners to help peddle its assets. Gerbsman published a notice on its blog here. SiCortex's PR team was unable to comment and deferred calls to chief executive Chris Stone, who did not respond to a Reg telephone call by the time of going writing.
SiCortex is a privately held company founded in 2003 that had hoped to go up against custom supers and generic x64 clusters and beat them in the field of energy efficiency. It hoped to do this using a sophisticated design that included multicore MIPS chips with integrated switching and routing on the chip.
Last September, SiCortex cranked up the clock speeds on its six-core "system on a chip" server module to 700 MHz, providing a 40 per cent bump in floating point performance over prior machines.
A lot of the networking in the parallel super is on the chip, instead of on external switches, so a super based on the SoC module can use a lot less watts per flop. A six-node MIPS cluster was capable of 8.4 gigaflops of number-crunching power, but only used 10 watts of juice. Add DDR2 main memory to the node only pushed the power draw up to 15 watts.
The SiCortex SoC design includes on-chip PCI Express port for linking to storage as well as two memory controllers and a cluster interconnect (fabric switch) for linking SoC modules to each other. Each chip has its own L1 cache, plus a shared 1.5MB L2 cache, and the whole shebang ran a tweaked version of Gentoo Linux. The SiCortex line spanned from as small as a 72 core, 100.8 gigaflops personal supercomputer all the way up to a 8.1 teraflops box with 5,832 cores.
Gerbsman said that, since it was established, SiCortex has managed to raise $68.1m in venture funding from Hercules Technology Growth Capital, Flagship Ventures, Polaris Ventures, Prism VentureWorks, JK&B Capital, and Chevron Technology Ventures.
The company has some patents that have been granted and others that are pending, and the company's gross margins on its products exceed 50 per cent; the company has sold 75 systems to date and sales in the first quarter were up 30 per cent compared to Q4 2008, and were double that of last year's first quarter. A number of universities in the US and UK have acquired SiCortex boxes, as has NASA, Lockheed Martin, and Argonne National Labs.
However good these numbers might sound, the company's venture backers apparently can't afford to keep pumping in cash to fuel SiCortex's growth. The company's employees are aware that the asset sale is happening and are co-operating to assist in any asset transfer. That transfer includes the core technology, customer base, sales pipeline, and other tangibles.
Stone was tapped last August to be chief executive officer at SiCortex after being vice chairman at Novell and CEO of the Object Management Group. John Rollwagen, formerly the chairman and chief executive officer of Cray Research from 1981 through 1993, was named chairman at SiCortex in December 2006.
Having heavy hitters, growing sales, and lots of venture capital is not enough in a world where cash is king, though. They are less important in a climate where the server market is tanking and even the high performance computing market is expected to decline. Tabor Research, which puts out HPCwire, says supercomputer sales hit $7.5bn in 2008, but are expected to contract to $7bn this year. ®