Cisco polishes ISR and Catalyst nuts and bolts
Energy savin' skoolin'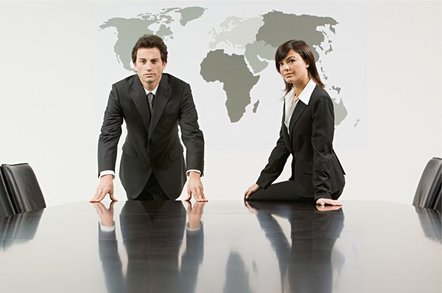 Cisco has seasoned a stew of integrated-service routers (ISRs) and Catalyst network switch announcements with customer backing.
Featured in the release were a pair of new ISRs, the 880 VDSL2 and 890 series ISRs. Both are aimed at small business, offering VDSL2 broadband, wireless support, and - according to Cisco - improved security. Also serving small business is the upgraded 1861W ISR, a voice router with 802.11g wireless support.
Cisco also reminded us that its 3G wireless wide area network (WWAN) for ISRs now supports HSPA for the 880, 1800, 2800, and 3800 series ISRs, as was discussed in a white paper released last month and recently updated.
Action over on the Catalyst side includes the recently released Supervisor 6L-E card for the Catalyst 4500 Series. The 6L-E provides a 280Gbps switching fabric, IPv6 in hardware, and two-by-10GbE or four-by-1GbE SFP port. Cisco also claims that the Catalyst 4500 is the first modular switch in the industry to support power-over-Ethernet plus (PoEP).
The network giant trotted out examples of customers who are benefitting from its technology. In this example, the most notable was Council Rock, a 12,400-student school district near Philadelphia, Pennsyvania.
According to Cisco, the district's Catalyst-based network deployed a web-based monitoring and control system to keep an eye on the district's heating, ventilation, and air-condition (HVAC) systems. The effort allowed them to better allocate resources and contributed to a reduction of energy use by 42.7 percent since December 2005, resulting in a $5.3m (£3.3m) savings. ®