Sage reseller goes titsup?
BDE International Ltd hits buffers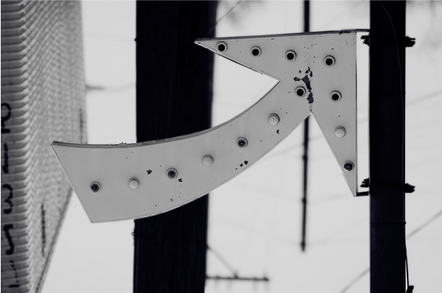 Exclusive BDE International Ltd lost its reseller partner status with software giant Sage on 15 May, and told around 100 staff to go home just three days later, The Register has learned.
Amid the turmoil, the company's non-executive director Bruce Fraser quit BDE International Ltd - which trades as BDE Group - on 16 May, according to records obtained via Companies' House.
At this stage, it isn't clear if the firm's employees will be asked to return to BDE International Ltd's three UK sites in Worcester, London and Warrington.
Sage has written to around 800 customers recommending two other partners, after the software maker withdrew its financial support for the beleaguered reseller last week.
Sage's general manager for the company's business partner and retail division, Steve Attwell, told us today that the software maker had indeed terminated its contract with BDE International Ltd.
"Sadly I can confirm BDE [International Ltd] is no longer trading as a Sage business partner. We have been aware of their trading difficulties for some time, and we have worked with them to try and support them over an extended period in order to try and avoid disruption to customers using Sage software," said Attwell.
However, Sage was unable to comment on the current fate of BDE International Ltd. "Stuff is still being worked out in terms of exactly what is happening there," said a spokeswoman at the FTSE-100 listed firm.
One anonymous source told El Reg that workers at the three sites were ordered on 18 May to go home, but added there had been "no word on what's going on" and "no one has been paid their previous month's wages."
We spoke briefly with BDE International Ltd's company director John Linney. When asked if he could comment on the fact that around 100 people were told to leave the office last Monday, Linney went silent and hung up the phone.
Meanwhile, Sage has provided a support helpline (0845 1117733) to offer advice to customers about the termination of BDE International Ltd's partner status as a reseller of Sage products.
"We are now working to ensure that all of their customers can enjoy continuity of service and support by helping them to transfer to a new business partner," said Attwell.
He added that several of Sage's biz partners had already provided "contingency plans" to allow customers to "transfer quickly" to a new reseller. ®
Sponsored: Minds Mastering Machines - Call for papers now open