QLogic gets IBM design wins
Scores big win from Big Blue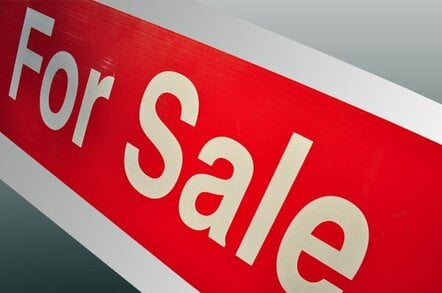 IBM has announced that it is to use QLogic adapters to provide Fibre Channel over Ethernet (FCoE) storage networking.
QLogic has revealed that tier 1 server vendor IBM will use its 8100 Converged Network Adapter (CNA) products to provide FCoE connectivity on all of its rack and tower series servers. These include Xeon 5500 "Nehalem"-powered BladeCenter and System x servers.
The use of physical Fibre Channel links to block-access Storage Area Networks (SANs) is being evolved into Fibre Channel over Ethernet (FCoE) protocol, with 10GBit/s Ethernet replacing the physical Fibre Channel cables. This converges storage and local area networking onto an Ethernet base. Suppliers such as Brocade, Cisco and others are actively supporting this development. It means that previously separate Ethernet NICS and Fibre Channel Host Bus Adapters (HBAs) are converging onto single Converged Network Adapters.
The two main HBA suppliers are Emulex and QLogic, with Fibre Channel switch vendor Brocade a recent entrant to the market. Both Emulex and QLogic have developed single chips, ASICs, to provide the FCoE and Ethernet processing required. They are currently engaged in trying to gain design wins with server vendors and have their CNAs shipped and/or qualified by them.
QLogic says its CNA is the only one not to need a heat sink. Emulex, which is fighting off a take-over attempt by Ethernet switch vendor Broadcom, says its product includes TCP/IP offload capability, meaning it can provide iSCSI access to storage, as well as RDMA facilities. It claims to have a number of unannounced design wins.
Market analysts think the FCoE market is going to be substantial. We've previously mentioned Dell'Oro Group VP Seamus Crehan's view that FCoE port shipments will grow at a 300 percent annual rate up to 2012. ®