Buddy unveils Metro e-car
Rock royalty gather for unveiling
Leccy Tech Norwegian electric vehicle (EV) maker Buddy has whipped the dust sheets off its latest car, the Metro.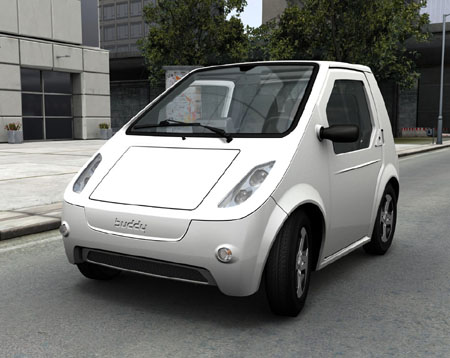 Buddy's Metro: a three-seater coated in durable Telene plastic
Buddy officially unveiled its Metro at the recent 24th Electric Vehicle Symposium in Stavanger, Norway in the presence of such luminaries as Crown Prince Haakon Magnus of Norway, Morton Harket of popular 80s band a-ha and Norwegian TV weather presenter Siri Kalvig - who already owns one of Buddy's current Classic model e-cars.
The three-seater Metro follows the traditional 'leccy quadracycle route by having a steel chassis and separate body. But, rather than the current Buddy Classic's fibreglass panels, the e-car will be clothed in more durable Telene plastic.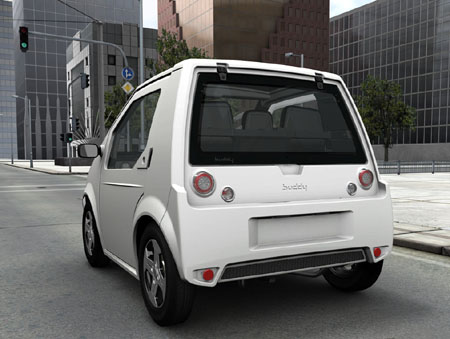 Metro will go for 50-72 miles on a full charge
Like the Classic though, the Metro will ship with a kerosene-powered heater to get everything toasty warm on those bitter Norwegian winter mornings.
The 1020Kg Metro will be powered by a 13.1kWh battery pack - hooked up to a 13kW electric motor - that Buddy's claimed is enough to power the car to a top speed of 80kph (50mph). It'll also be capable of achieving a 0-50kph (0-31mph) "dash" in seven seconds.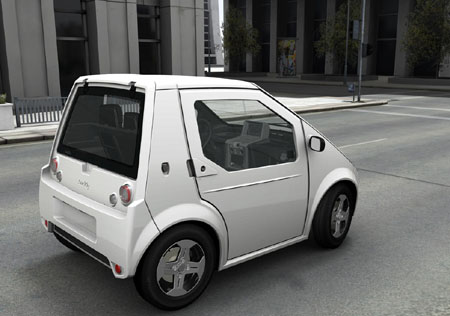 Coming to Europe early next year
Although the Metro's standard battery pack will be a lead-acid affair, lithium-ion and nickel-metal hydride packs will apparently also be available.
On a full charge the e-car's said to be capable of between 80 and 120km (50 to 72 miles), depending on battery type, terrain, temperature and driving style.
Buddy's Metro will be available throughout Norway and Scandinavia this December, with European-wide sales scheduled to start early next year. Prices haven't been confirmed yet, but the current Buddy Classic starts at Kr135,000 (£13,400/$21,300/€15,200). ®