Philips SPC1330NC
90f/s webcam anyone?
Next under the microscope is the 90f/s video claim. For our test we hooked the webcam up to a Dell Inspiron 1525 laptop with a 2.1Ghz Core2 Duo chip and 3GB of RAM and the best we got was 6fps at 2Mp and 1.3mp and 20f/s at 800 x 600. 90f/s – or even 30/s for that matter – only became an option at VGA resolution and below. The bottom line? A lot of users won't be able to record 2Mp video at 90f/s or even 1.3mp video at 30f/s.
When we asked Philips about this, it confirmed that the results we achieved were about right, which is fair enough. Yet the spiel on the box still rather suggests – at least to the technically naïve – that it can do better.
That said, the SPC1330's performance is not actually half bad. As you can see from these screen grabs of a Skype test, the video quality is far superior to that of our Dell's built in 1.3Mp, fixed focus webcam. The built-in Digital Natural Motion movement estimation technology can't be turned off, so its effectiveness is hard to compare, but lower frame rates did seem to benefit – appearing more watchable and less jerky.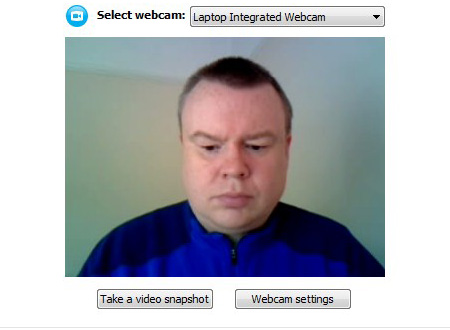 Dell PC webcam image on Skype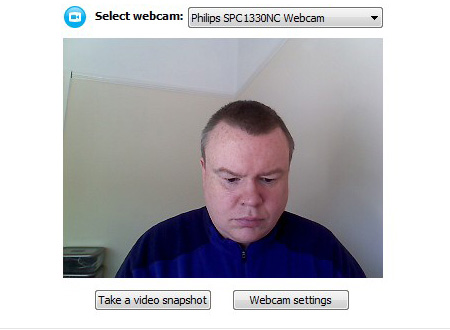 Philips SPC1330NC webcam image on Skype
The autofocus sometimes took four or five seconds to get its act together but once it did images were commendably crisp, although the Face Tracking feature is best left switched off. Enable it, and the autofocus continually tries to re-focus itself no matter how still you sit. The camera also performed well in low light situations, rescuing us from the impenetrable Stygian gloom that webcams usually render us in during late night, lamp lit video calls.