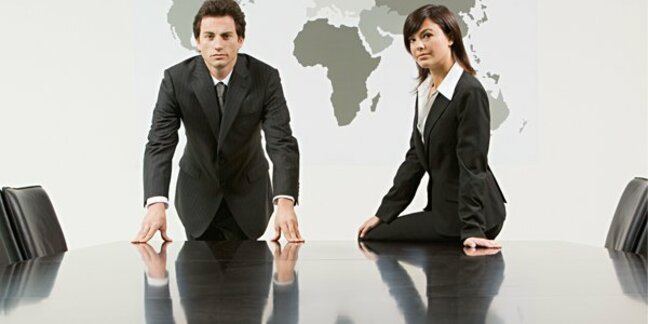 More storage clouds are drifting into view - EMC has launched Atmos onLine, its Storage-as-a-Service offering based on its own Atmos storage products.
Cloud storage can be seen as a potentially inexhaustible logical disk with access on a pay-as-you-go basis over the internet. Atmos is EMC software that stores billions of objects according to policies that specify things like the level of protection, access locality and data retention periods. EMC said at Atmos launch time that data would be stored on Infiniflex 10000 arrays, with X86 controllers and SAS-connected SATA drive shelves.
Customers with their own Atmos storage domain will be able to federate it with an external Atmos-based storage service so that they could use the external Atmos cloud for additional capacity and/or business continuance or disaster recovery purposes. EMC is supposing that customers will not want to entrust valuable data to an untried external cloud storage service.
However, customers could be more willing to try out an internal cloud service and understand its properties, and then dip a toe in the external cloud area by using federation. In this way they could trial an external cloud service without putting data at risk.
EMC cites eBay as an Atmos customer building an internal storage cloud.
AT&T has introduced Synaptic Storage as a Service, a storage-on-demand offering for enterprise customers that is based on Atmos, and is an external cloud that could, in theory, be federated with the eBay internal Atmos cloud.
EMC is exposing Atmos APIs to developers with its Velocity Atmos Partner Program so that they can produce services using Atmos. Atempo is a member of the ISV program, and has integrated its Atempo Digital Archive (ADA) with Atmos such that Atempo customers can use the ADA software to store archived data in an Atmos cloud.
This use of APIs contrasts with other cloud storage suppliers such as Parascale and Nirvanix and their use of industry standard access methods such as NFS and CIFS. It also contrasts with Amazon's S3 storage service. All of these services are different from the backup-based cloud storage services such as Carbonite and the cloud storage archiving services such as that from Mimecast for email and unstructured file data.
Atmos, though, is a cloud storage platform, and who knows what access methods will become available to read and write data in Atmos clouds?
Customers can apply to join the Atmos onLine beta program now, at this website. The federation ability will become operational in the second quarter of this year. ®
Sponsored: Webcast: Simplify data protection on AWS