Asus Eee PC 1008HA Seashell
The skinniest netbook yet - and the best?
Review We liked the Asus Eee PC 1008HA - aka Seashell - when we first saw it at the CeBit show this past March. Asus has done 'luxury' netbooks before - most notably the Eee PC S101 - but they never won us over. Just too darn angular for us. You might as well have a regular netbook and pay a lot less for it.
But the 1008HA, with its MacBook Air-inspired curves, contoured port covers and, crucially, sheer darn skinniness made us think it might be something worthy of purchase.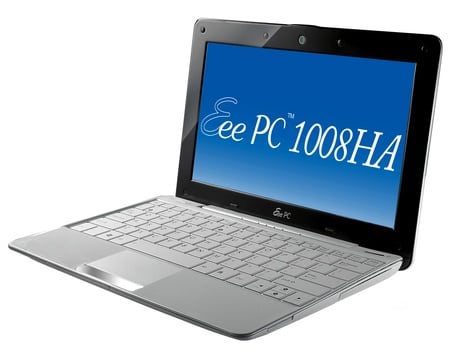 Asus' Eee 1008HA: MacBook Air for buyers on a budget?
The potential stumbling blocks were, as always, price, performance and practicality. Asus' most stylish netbooks have never been cheap, and then there was the company's confession that the 1008HA has a built-in battery that you can't take out and replace.
If the ability to swap the battery, no matter how long its runtime, is a deal-breaker for you, the 1008HA's performance and styling are unlikely to win you over. Fear not, Asus has an alternative model on the way, the 1005H. It does have a removable battery and sports the 1008HA's features and looks. It'll be cheaper too, though the catch is that it'll be substantially thicker and heavier than the machine we have in front of us here.
We'll be taking a look at the 1005H shortly. In the meantime, if you want a really slim and sexy netbook, the 1008HA is the only option available to you right now. And there's a lot to enjoy. Like the Air, the Seashell is considerably thicker in the middle than it is at the edges, but it's still very thin. Closed and sat flat on the desk, its lid doesn't even reach as hight as the keyboard of our Aspire One A110 - and that's the thinner version of the Acer, the one with the SSD rather than an HDD.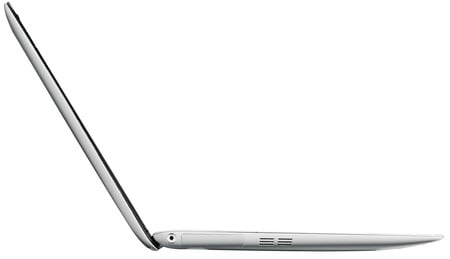 Very thin
The 1008HA has a hard drive, a 2.5in 5400rpm Sata unit with a 160GB capacity, the de facto storage standard for netbooks now. Unlike past Eees, the 1008HA doesn't have any hatches on the base for access to the HDD or the memory. So that's easy upgrades out of the question.
Sponsored: Detecting cyber attacks as a small to medium business