Pad punted to cool your laptop
A cure for singed sausage syndrome?
If you're fed up with the heat pumped out by your laptop, you'll like this: a slim, liquid-filled pad that manufacturer Nexus claims will knock 17°C off a notebook's operating temperature.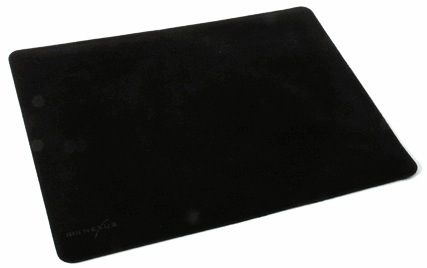 Nexus' TDD-9000: cool
Dubbed the TDD-9000, the pad measures 400 x 290mm and is thin enough to be folded up for easy storage. It's no lightweight, though, tipping the scales at 506g.
Inside is a heat-absorbing liquid that'll suck down your machine's temperature, Nexus claims. Give the pad a shake every 20 minutes or so - to aid heat distribution through the pad, presumably - and you'll see further temperature falls.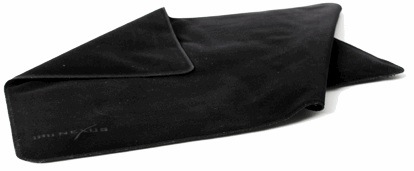 Folds up
The heat stays within - according to Nexus, "your lap will feel comfortably cool and you will not feel the warm laptop".
It cited numbers from "independent" Taiwanese testing company SGS which showed that a turned-on laptop pumping out 50°C after 40 minutes' usage would only hit 36°C if it was kept on the TDD-9000 for the same period.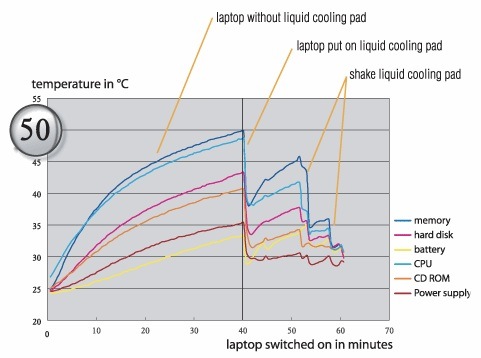 The TDD-9000 effect
Source: SGS Taiwan
Putting the hot laptop onto the pad saw its temperature plunge in just a few minutes, SGS' numbers show.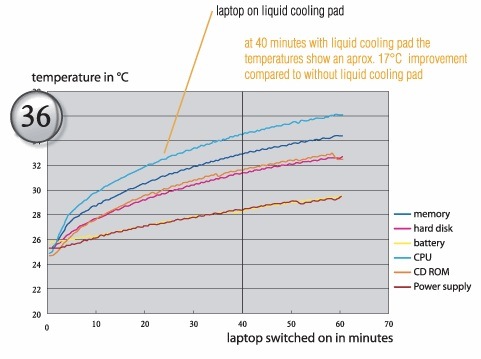 Source: SGS Taiwan
That said, temperatures quickly began rising again, but SGS' charts suggest that while the pad won't keep a notebook's thermals consistently 17°C down, it will keep them some way below the pad-less operating temperature.
Worth a try? If you think it is, the TDD-9000 will be available to buy shortly, for €20 (£18/$27). ®