NEC ready to sample 'world's first' USB 3.0 controller chip
SuperSpeed part out next month
NEC has taken the wraps off what may be the world's first control chip for USB 3.0 - aka SuperSpeed USB.
The µPD720200 implements the most recent version of the USB 3.0 specification to deliver data-transfer speeds of up to 5Gb/s - more than ten times faster than USB 2.0's peak.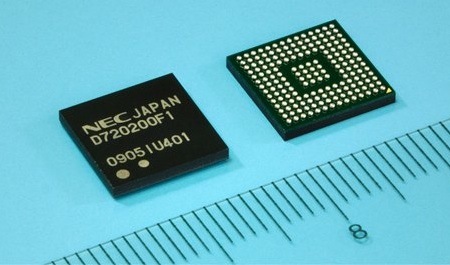 NEC's µPD720200: powering USB 3.0 PCs by the end of the year?
The NEC part is fully compatible with older versions of the standard. Indeed, USB 3.0 mandates the presence of a USB 2.0 bus alongside the higher-speed link for this very reason.
The chip is based Intel's eXtensible Host Controller Interface (xHCI) outline, a set of guidelines for building USB 3.0 Host Controller chippery that the company released last year to avoid accusations that it had a headstart on the development of SuperSpeed silicon.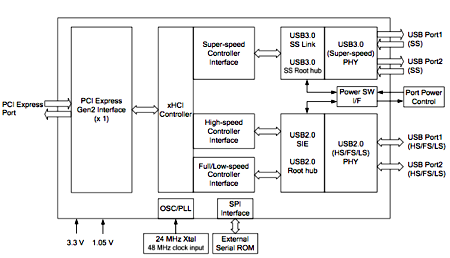 Inside NEC's µPD720200
NEC's 1cm² chip connects to a machine's PCI Express bus. Computer manufacturers who want to get their hands on the part will be able to do so next month when the µPD720200 samples at $15 a pop.
NEC is expected to put the chip into mass production by Q3, so we could see USB 3.0-capable PCs by the end of the year. That said, peripherals that can use the 5Gb/s bus aren't expected to go on sale until 2010. ®
Sponsored: Detecting cyber attacks as a small to medium business