Duke Nukem developer answers Take-Two suit
'A bully tactic'
Supposed Duke Nukem Forever developer 3D Realms has responded to a lawsuit filed by the game's would-be publisher, Take-Two Interactive, calling it "merely a bully tactic" to seize the Duke Nukem franchise.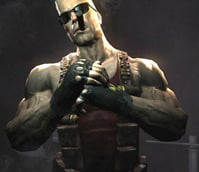 Take-Two filed a lawsuit against the game maker on May 13, alleging it had breached a $12m contract by failing to deliver DNF, which has been under development since 1997.
The company also clarified reports that 3D Realms has completely shut down, saying it still intends to license and "co-create" games based on Duke Nukem in the future. The Duke Nukem Forever team, however, was sacked on May 6, according to the statement.
"Take-Two never paid 3DR advances or any signing bonus or any other funds related to DNF, up until July 2008, at which time they paid $2.5m in connection with another agreement for an unannounced game," the company said. "This is the sum total Take-Two has paid 3DR in connection with DNF."
Take-Two claims in its lawsuit that it paid $12 million to Infrogames for exclusive publishing rights to DNF, which in turn received the pact from GT Interactive when it was bought out in 1999.
"To be clear, 3DR was not a party to that transaction and did not receive any money from it," the company continued in the statement. "When DNF was originally signed with GT Interactive in 1998, GT paid a $400,000 signing bonus. Up until July 2008, this was the only publisher money we received for the DNF game."
3D Realms added its put over $20m into the production of DNF (over these past 12 years).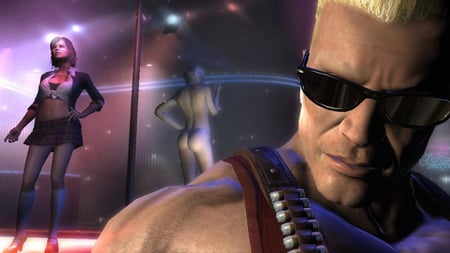 Late last year, 3D Realms "began negotiations" with Take-Two to provide funding for the game. The studio says it was hitting mutually-agreed milestones for the game's completion, despite not having firmed up the funding agreement.
"Take-Two was well aware that 3DR needed the funding to continue the DNF game development," the company stated. "3DR informed Take-Two that it could not financially afford the changes Take-Two was suggesting and would be forced to release the team if an agreement was not reached."
That's when 3D Realms claims Take-Two made a proposal to buy the Duke Nukem franchise for a "fire sale" price. Negotiations broke off on May 4, and the development team got the boot a few days later.
Court documents for the lawsuit indicate the Take-Two wanted a temporary restraining order forbidding 3D Realms from altering or leaking the game's source code during the case. 3D Realms claims the court has denied that request.
"While we cannot comment on the details of the ongoing lawsuit, we believe Take-Two's lawsuit is without merit and merely a bully tactic to obtain ownership of the Duke Nukem franchise," the statement says. "We will vigorously defend ourselves against this publisher."
A full-text copy of the statement is available over at Shack News. ®