Patent app points to Xbox 360 Wiimote
The Newton project's controller?
A Microsoft patent application for a "Magic Wand" has come to light, fuelling speculation that the firm's 'Newton' videogame motion controller project's still kicking.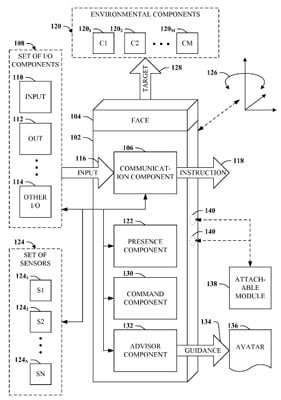 Not much to look at, but this could be Microsoft's answer to the Wiimote
It's been rumoured for some time now that Microsoft's Xbox 360 division is working on a motion-sensing controller – thought to be codenamed Newton – akin to the Wii's remote.
But now a Microsoft patent application – originally filed exactly one year after Nintendo launched the Wii – has been unearthed that appears to describe the firm's plans for what could be an Xbox 360 motion-sensing controller.
The document's wording is, as is usually the case with patent applications, extremely difficult to untangle. However, it mentions "an architecture" that "can resemble a wand or similar object", which would include "one or more" sensors used to "determine an orientation or gesture in connection with the wand".
In addition to mentioning a biometric sensor, the document also talks about the wand being fitted with an accelerometer, gyroscope and camera.
Reference is also made to wand's interacting with an on-screen avatar, strengthening the case for the controller as an an Xbox 360 peripheral as the console's Live user interface is avatar based.
"Cellular phone or walkie-talkie... communication sessions" are also mentioned, which would enable two wands to interact with one another through "messages, media [or] codes".
We'll keep our ears pricked for any further "Magic Wand" updates, but with the E3 videogames conference just around the corner it's possible that Microsoft could on the verge of conjuring up an official announcement. ®
Sponsored: Detecting cyber attacks as a small to medium business